Lunch with Living Building Leaders | Te Kura Whare, NZ | 28 July-11 Aug
28 July 2020 at 12:00 pm

-

11 August 2020 at 1:00 pm

$10 – $60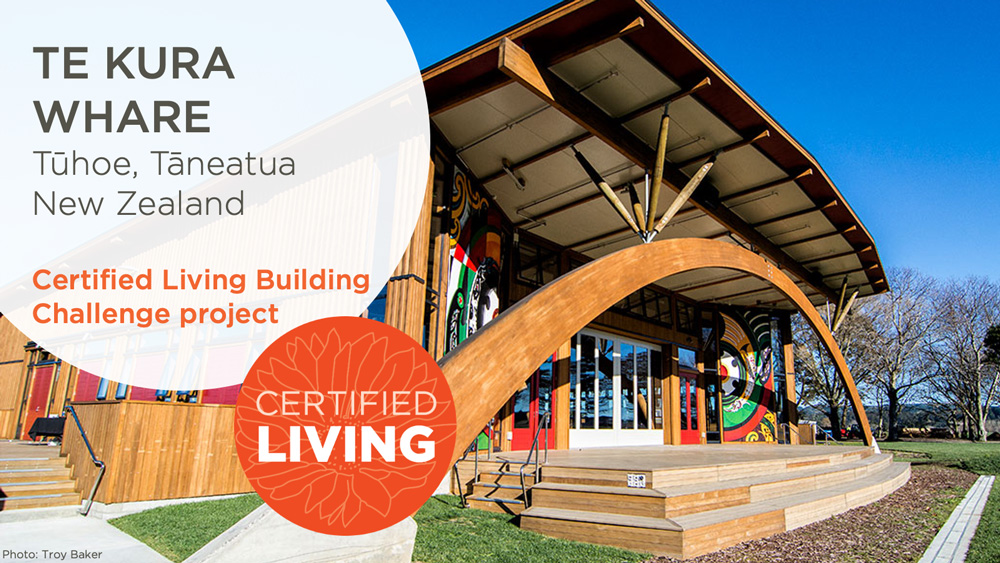 [siteorigin_widget class="SiteOrigin_Widget_Image_Widget"][/siteorigin_widget]
Is this just another boring 'lunch & learn'?
Nope! We'll dive into the processes and stories from a variety of project contributors – part conversation, part ask-me-anything, and best of all you get to choose who to spend time with!
Who's coming for lunch?
In the last 3 weeks of the series we'll talk to the leaders behind Te Kura Whare – a stunning community project in New Zealand created with the intention of restoring pride in the Tūhoe culture and the inherent connection of Tūhoe people to the land, or mana tangata. The project has also achieved
 full Living Building Challenge certification.
[siteorigin_widget class="SiteOrigin_Widget_Image_Widget"][/siteorigin_widget]
WEEK 10, 28 July:
Join a live tour of the community centre in the township of Tāneatua, hosted by the team at Tūhoe – Te Uru Taumatua. Plus we speak with Jerome Partington, Associate Principal and Sustainability Manager at Jasmax, about t
he client journey and Living Building Challenge process.
WEEK 11, 4 August:
Conversations and Q&A with:
WEEK 12, 11 August:
A panel of healthy materials leaders who were instrumental to Te Kura Whare's success and continue to transform the industry.
On the panel:
[siteorigin_widget class="SiteOrigin_Widget_Slider_Widget"][/siteorigin_widget]
Register for Weeks 10-12, Te Kura Whare:
[siteorigin_widget class="SiteOrigin_Widget_Image_Widget"][/siteorigin_widget]