Lunch with Living Building Leaders | The Paddock, Castlemaine | Weeks 7-9
7 July 2020 at 12:00 pm

-

21 July 2020 at 1:00 pm

$10 – $60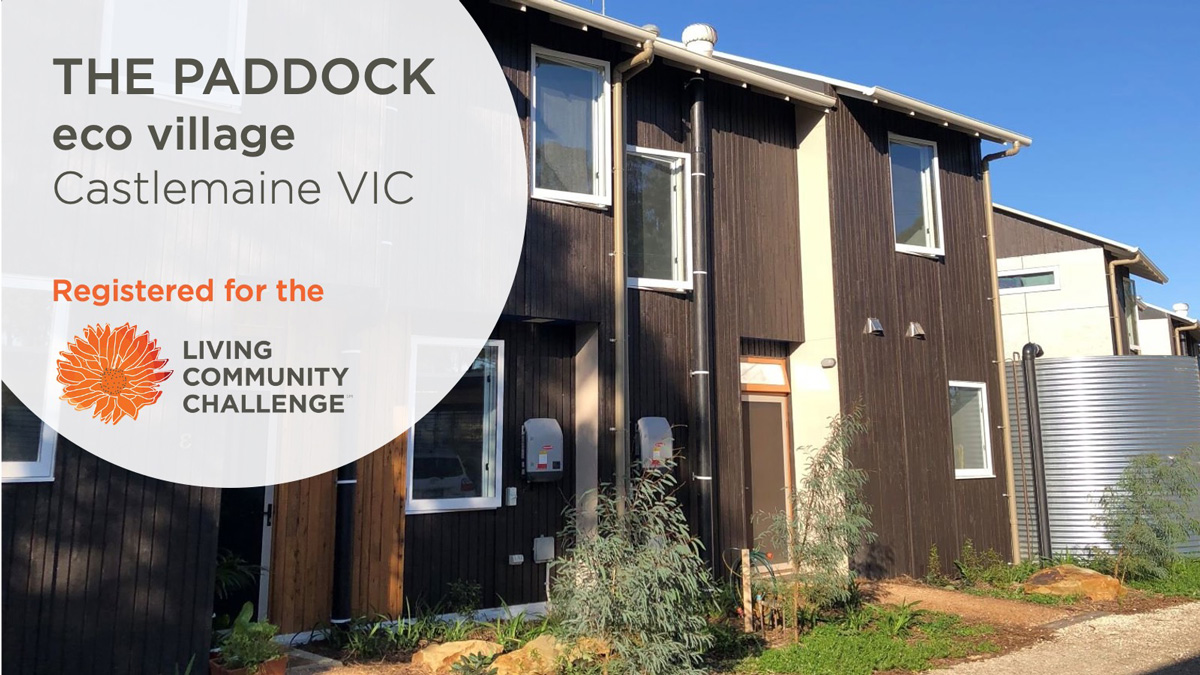 [siteorigin_widget class="SiteOrigin_Widget_Image_Widget"][/siteorigin_widget]
Is this just another boring 'lunch & learn'?
Nope! We'll dive into the processes and stories from a variety of project contributors – part conversation, part ask-me-anything, and best of all you get to choose who to spend time with!
Who's coming for lunch?
The next weeks will explore the stories behind The Paddock eco village – registered for the Living Community Challenge!
[siteorigin_widget class="SiteOrigin_Widget_Image_Widget"][/siteorigin_widget]
WEEK 7, 7 July:
Take a tour with Neil and Heather Barrett (Client Leads) around the completed homes and community centre of Stage 1, and their beautiful surroundings that are in the process of becoming a sustainable living paradise.

WEEK 9, 21 July:
Conversation and Q&A with Damien Moyse, Energy Advisor (Renew) and Matthew Hamilton, Landscape Architect (Emergent Studios)
[siteorigin_widget class="SiteOrigin_Widget_Slider_Widget"][/siteorigin_widget]
Next Up:
Want to join all sessions left in the series?  Select a 'Bulk Series' ticket below for a discount.
Register for Weeks 7-9, The Paddock:
[siteorigin_widget class="SiteOrigin_Widget_Image_Widget"][/siteorigin_widget]