Living Future Forum: Health
11 July 2018 at 8:30 am

-

12:00 pm

$100 – $150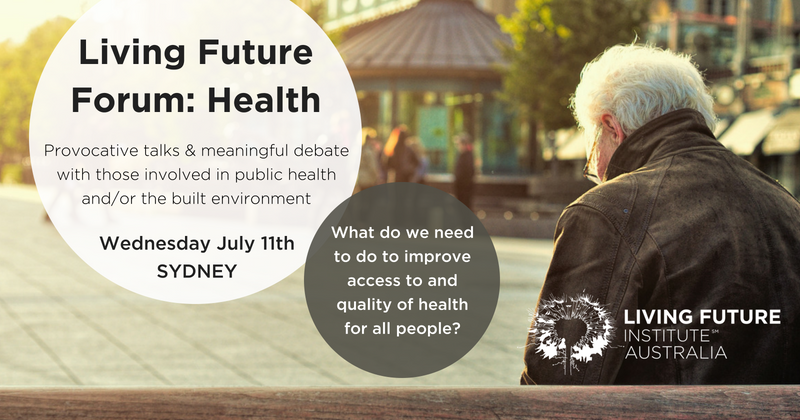 A living future is one where everyone has access to quality health care, regardless of age, ability or wealth.
What needs to be done to design, operate, and manage environments that support this future?
Too often vulnerable members of our community find themselves in the least nurturing built environments. Many community, residential, and health facilities are spaces we would prefer not to spend time in, given the choice. These places are commonly at the mercy of inconsistent funding and subsequently poor design and construction, leaving an under-resourced staff to continuously try to do more with less in operation. 
The 2018 Living Future Forum will be a unique opportunity to learn, contribute, examine your own perspectives and others, to present new solutions and ideas for a healthy future. We want to hear your thoughts and experiences - whether you work on the front line at a hospital, manage a community centre, or design and develop the built environment - it's time to come together, identify the issues and the opportunities for positive change.
Together we will explore ways to improve access and quality of health care for under-served communities, under the lenses of biophilic design integration, healthy materials selection, and the financial and economic impacts of doing so.
This forum is suitable for anyone involved in the development and operation of these spaces, in public health, or the built environment, in industry or academia.
LFIA events are designed to be consistent with the national requirements for CPD across the built environment.
More information on CPD:  Architects Landscape Architects Planners Engineers
Register via the form below
Speakers: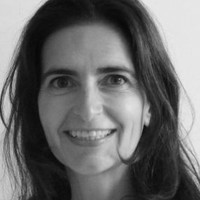 Nicola is a lecturer at the School of Property, Construction and Project Management at RMIT University. As an architect by background, she approaches sustainability in the built environment holistically. To facilitate triple bottom line sustainability, Nicola aims to develop strategies for the built environment that will minimise environmental impacts and life cycle costs while maximising productivity, health and social equity.
Nicola Willand | Lecturer, RMIT
Nicola's recent PhD explored the intersection of climate change mitigation as an opportunity for health and housing as a social determinant of health and contributed to a better understanding of residential energy efficiency and health as a socio‐technical system.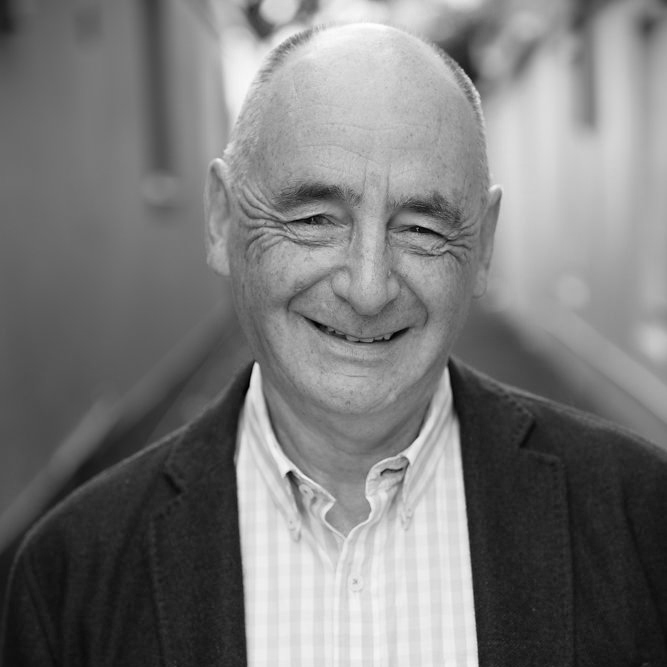 Over 23 years Jean-Paul Bell founded both The Humour Foundation's Clown Doctors in 1996 and the Arts Health Institute in 2011, and has been involved in bringing humour and the arts into institutional care. Jean-Paul has been described as a Humourmanatarian, having a deep abiding love for all carbon life forms. He believes "the most powerful nation is imagination".
Jean-Paul Bell | Humourmanatarian
As a clown doctor and advocate for the living rights of elders in aged care, Jean-Paul will emphasise the need for a sense of belonging, place, and respect in environments where a clinical approach often overrides the psycho-social elements of daily life, to suit government advice and concerns of family members.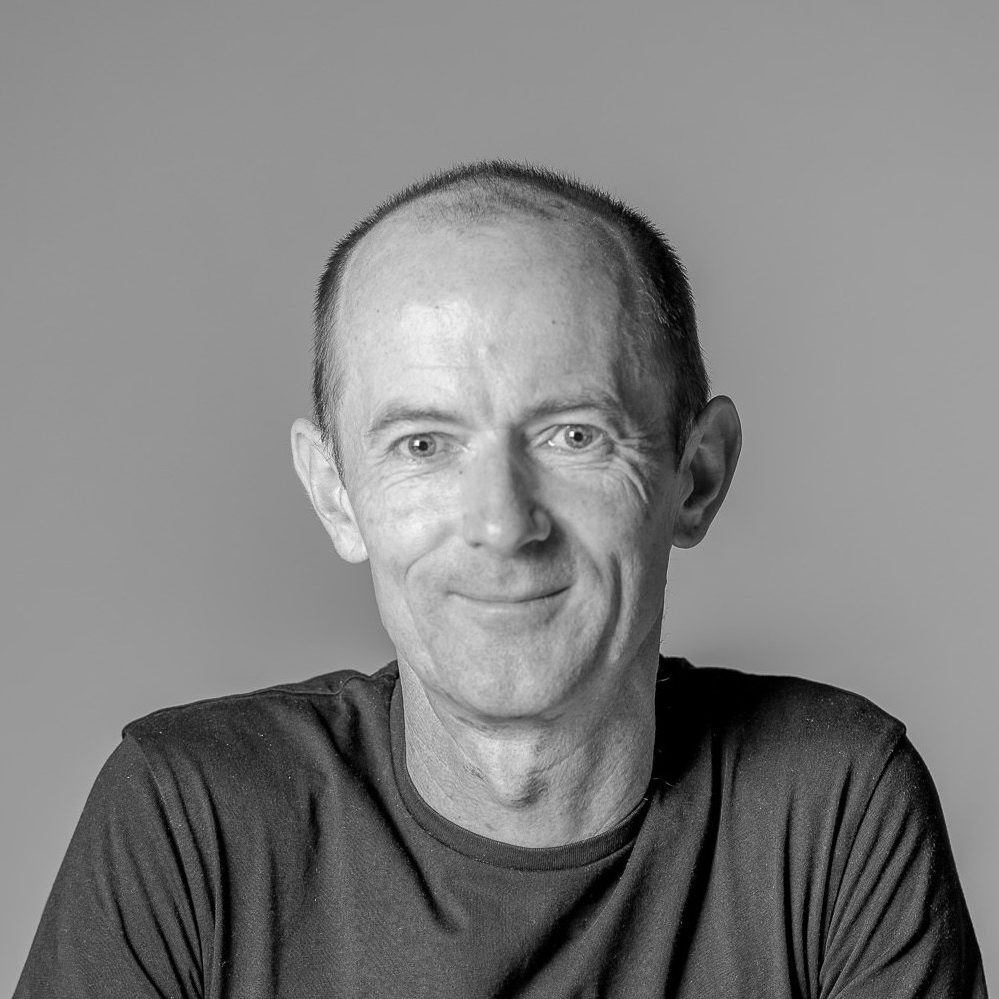 Kennedy Associates Architects is an architectural and urban design practice based in Sydney, specialising in urban design and community, public, residential and environmental architecture. Anthony has over 25 years experience in the design, documentation and contract administration of a wide range of projects, including recently exploring the opportunities presented by the National Disability Insurance Scheme (NDIS), with the ability to offer greater choices for the housing needs of participants through the development of new innovative housing models.
Anthony Nolan | Partner, Kennedy Associate Architect
As an acknowledged industry leader in the integration of sustainability and architecture, Anthony will focus on the provision of social, affordable and accessible housing, including the challenges and opportunities in going beyond wheelchair access and the importance of designing with specific people in mind.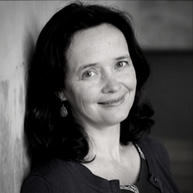 Named one of the worlds Most Powerful Women in Sustainability, Amanda is also an award-winning architect and pioneer in the green building movement. As CEO of the ILFI, this will be a unique opportunity to meet and learn from Amanda during her short visit to Sydney.
Amanda Sturgeon | CEO, International Living Future Institute 
Amanda will follow the theme of healthy built environments with discussions and real world insights into the impact and integration of biophilic design and reducing the selection and manufacture of toxic building materials.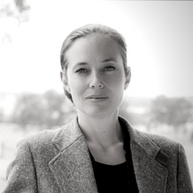 As the CEO of Good Environmental Choice Australia (GECA), Kate has an extensive background in leadership, capacity building and education aimed at finding sustainable solutions for the future. Kate believes passionately in human potential and draws on her diverse experience in the performing arts, executive coaching, cultural change and organisational development, helping individuals, organisations and communities to create a better future.
MC:  Kate Harris | CEO, Good Environmental Choice Australia
A former nurse and clown doctor, Kate Harris has experienced the effects of poor systems and design from both sides. Kate will facilitate the talks and discussions throughout the forum.