IUK 'Water Positive Stories'
7 March 2019 at 6:00 pm

-

8:00 pm

FREE

Water is Earth's only self-renewing vital resource and a commons we share with all living systems. So how can we transform the way we use water in our communities to be in harmony with natural water cycles such that all life can thrive?
Date: Thursday 7th March 2019
Time: 6 – 8pm
Place: Aurecon Centre
Register:

Eventbrite
This is the fourth in our series of Seven Living Building Challenge events taking place in Melbourne over the next few months.
Given that there has been a lot of tragic water stories in Australia recently we thought it was time to hear some water positive stories about how we can regenerate our water systems. Come and hear from leading organisations in Melbourne who are transforming our relationship to water, from households to cities, including Tony Wong, Chief Executive of CRC for Water Sensitive Cities and David Bergmann, Research and Development Manager at South East Water.
SPEAKERS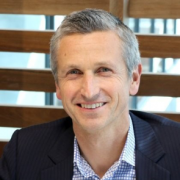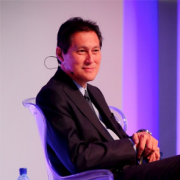 DAVID BERGMANN                 TONY WONG
THIS SESSION WILL COVER
Living Building Challenge – Water Petal
The Living Building Challenge™ is a building certification program, advocacy tool and philosophy that defines the most advanced measure of sustainability in the built environment possible today and acts to rapidly diminish the gap between current limits and the end-game positive solutions we seek. The Living Building Challenge (LBC) poses the question, "What if every single act of design and construction made the world a better place?"
LBC's seven performance standards, or Petals, align with the metaphor of our buildings being designed to emulate flowers – harvesting energy and water in place, using locally available materials, connecting to and enhancing the ecosystem in which they exist, and being beautiful.
The intent of the Water Petal is to realign how people use water and to redefine "waste" in the built environment so that water is respected as a precious resource.
COVER IMAGE
This image is of the Reed Vessel in the Docklands (near the Aurecon Centre) by the artist Virginia King, which embraces themes of migration, the river and the sea. The work references the history of the site, the once-abundant food source of the vast, tidal wetland that existed here, stories of the river and marine archaeology. The vessel becomes a container of memories, a symbol of distant horizons, spiritual journeys, life, hope and survival. Texts sandblasted onto the louvered sides of the cradle are selected from works by Australian poets and writers, metaphors relating to the river and sea, memory, loss and the passage of time.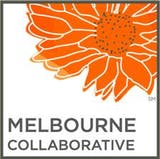 Organised by the Living Future Melbourne Collaborative. 
The Collaborative is a volunteer effort overseen by the Living Future Insitute of Australia, as part of the International Living Future Insitute's Living Future Network.