Lunch with Living Building Leaders | Sustainable Buildings Research Centre, Weeks 4-6
16 June 2020 at 12:00 pm

-

30 June 2020 at 1:00 pm

$10 – $60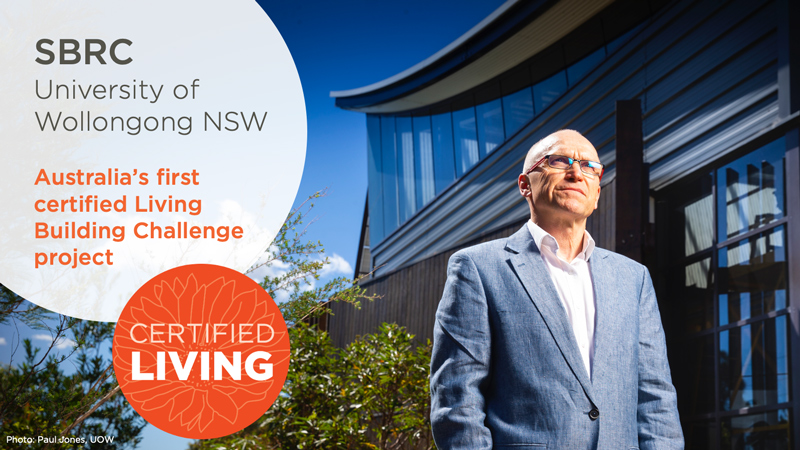 [siteorigin_widget class="SiteOrigin_Widget_Image_Widget"][/siteorigin_widget]
Is this just another boring 'lunch & learn'?
Nope! We'll dive into the processes and stories from a variety of project contributors – part conversation, part ask-me-anything, and best of all you get to choose who to spend time with!
Who's coming for lunch?
The next 3 weeks will explore the stories behind Australia's first fully certified Living Building Challenge project – the Sustainable Buildings Research Centre (SBRC).
[siteorigin_widget class="SiteOrigin_Widget_Image_Widget"][/siteorigin_widget]
[siteorigin_widget class="SiteOrigin_Widget_Image_Widget"][/siteorigin_widget]
[siteorigin_widget class="SiteOrigin_Widget_Slider_Widget"][/siteorigin_widget]
[siteorigin_widget class="SiteOrigin_Widget_Image_Widget"][/siteorigin_widget]