Lunch with Living Building Leaders | Burwood Brickworks Weeks 1-3 | Tuesdays 12-1pm
26 May 2020 at 12:00 pm

-

9 June 2020 at 1:00 pm

$10 – $60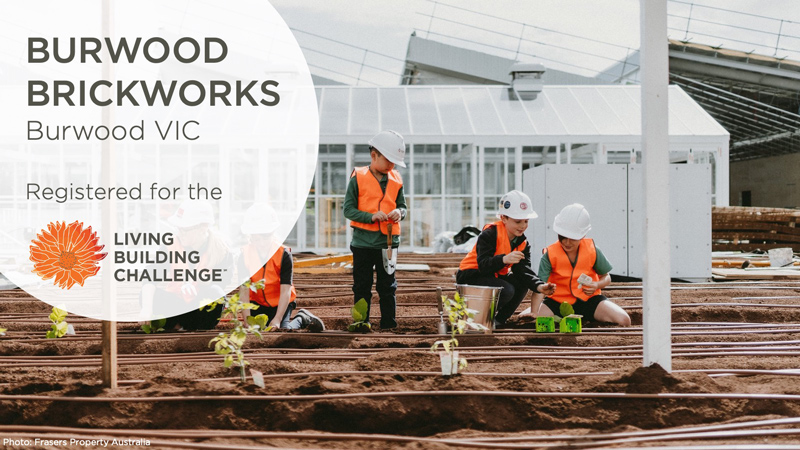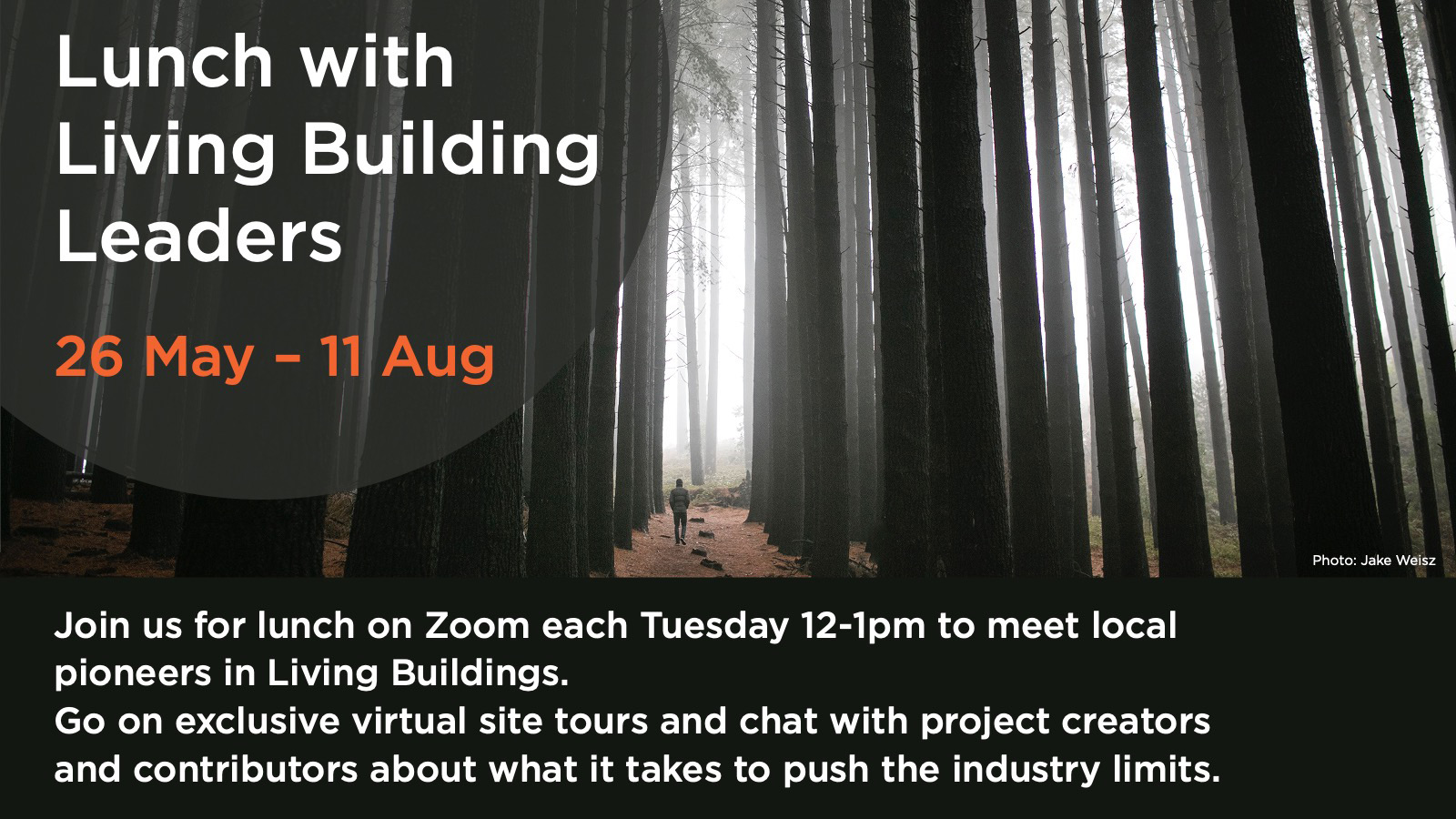 Is this just another boring 'lunch & learn'?
Nope! We'll dive into the processes and stories from a variety of project contributors – part conversation, part ask-me-anything, and best of all you get to choose who to spend time with!
Who's coming for lunch?
The first 3 weeks will explore the stories behind the world's most sustainable shopping centre - Burwood Brickworks.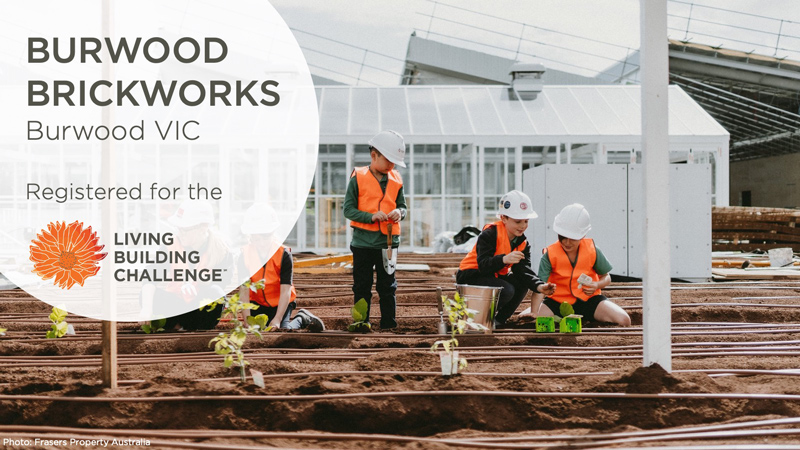 WEEK 1, 26 May:
Take a live tour with Stephen Choi (Living Building Challenge Manager) and Jack Davis 
(Senior Development Manager) from
 Fraser's Property Australia. The team will give you exclusive behind the scenes access and tell the unique stories of design selections and collaborations.
WEEK 2, 2 June:
A focus on design and delivery, with:
Roxanne Spittle, Design & LBC Coordinator at Hacer Group
+
Roger Nelson, Managing Director at NH Architecture
WEEK 3, 9 June:
A focus on tenants, with:
Nick Browning of acre, the rooftop farm and eateries that provide biophilic experiences for kids and customers.
+
More leaders announced soon!
Thanks for joining Weeks 1-3!
Next Up: