WARING 'Our Responsibility to All'
23 May 2019 at 6:00 pm

-

8:00 pm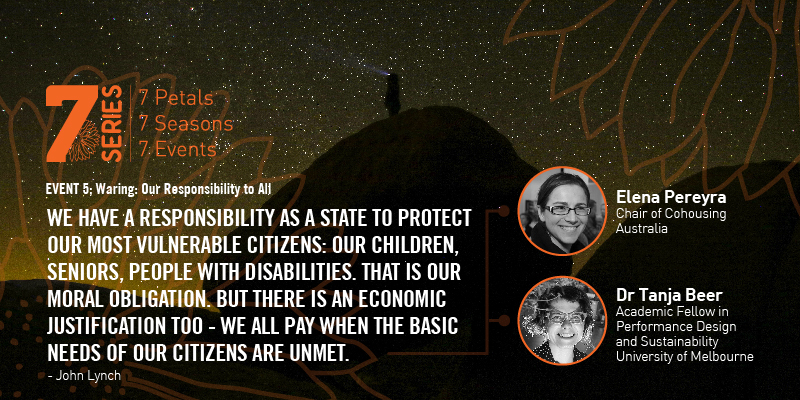 "We have a responsibility as a state to protect our most vulnerable citizens: our children, seniors, people with disabilities. That is our moral obligation. But there is an economic justification too - we all pay when the basic needs of our citizens are unmet." John Lynch
Buildings are rooted in place, literally embedded in their communities; they represent an important part of the fabric of our shared experience Buildings also have considerable impacts on their local community, both good and bad. They can create congestion and pollution during construction and shading where there was none before; they can displace longstanding residents or businesses, even while bringing in new and exciting opportunities. They can connect communities or lead to social isolation.
Equity means that there should be a minimum level of income and environmental quality below which nobody falls. Within a community it usually also means that everyone should have equal access to community and natural resources and opportunities, and that no individuals or groups of people should be asked to carry a greater environmental burden than the rest of the community. It is generally agreed that equity implies a need for fairness (not necessarily equality) in the distribution of gains and losses, and the entitlement of everyone to an acceptable quality and standard of living.
If Equity is to be taken seriously we need new approaches to designing for thriving communities, just organisations and diverse, intergenerational communities.
THIS SESSION WILL COVER: Living Building Challenge – Equity Petal
The Living Building Challenge™ is a building certification program, advocacy tool and philosophy that defines the most advanced measure of sustainability in the built environment possible today and acts to rapidly diminish the gap between current limits and the end-game positive solutions we seek. The Living Building Challenge (LBC) poses the question, "What if every single act of design and construction made the world a better place?" LBC's seven performance standards, or Petals, align with the metaphor of our buildings being designed to emulate flowers – harvesting energy and water in place, using locally available materials, connecting to and enhancing the ecosystem in which they exist, and being beautiful.
The intent of the Equity Petal is to design & create human-scaled places so that experience brings about the best in humanity and promotes culture and interaction. To ensure that every project provides some public good, the Living Building Challenge requires a donation in proportion to the project budget with the goal that all Living Building Challenge projects are net positive in terms of social equity as well as energy, water, and waste.
SPEAKERS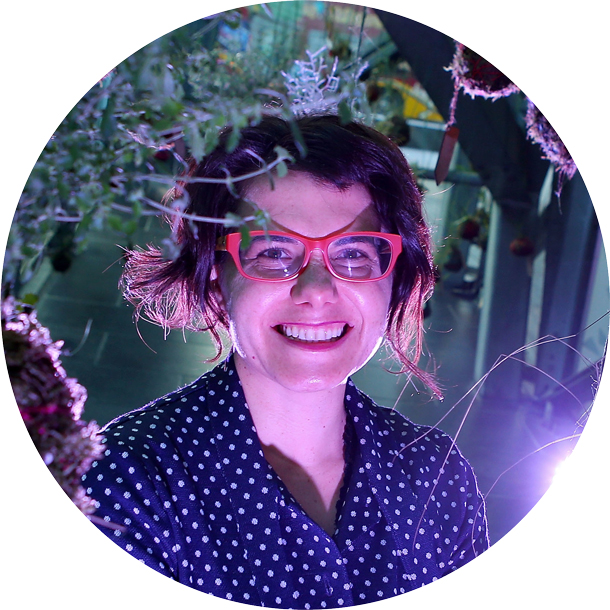 Dr Tanya Beer
Academic Fellow in Performance Design and Sustainability, University of Melbourne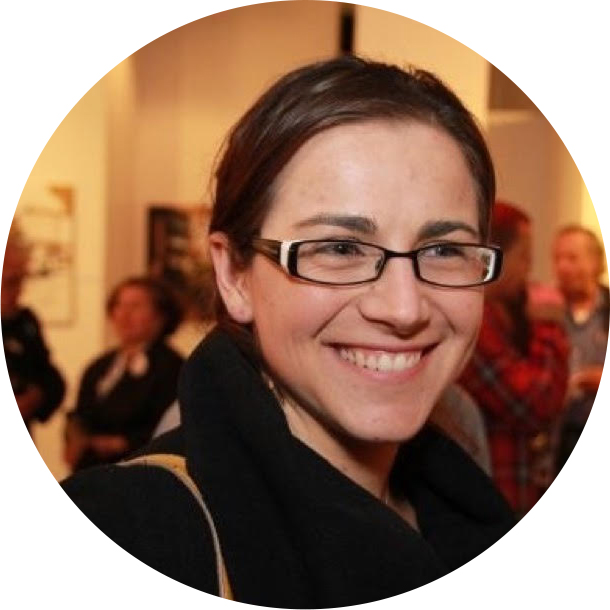 Elena Pereyra
Chair, Cohousing Australia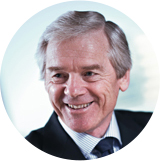 Professor John Stanley
Senior Fellow in Sustainable Land Transport, University of Sydney
The Collaborative is a volunteer effort overseen by the Living Future Insitute of Australia, as part of the International Living Future Institute's Living Future Network.