BIOPHILIC DESIGN CASE STUDY:
Bundanon Art Museum & Bridge
Dharawal Country, Illaroo, NSW
WINNER: Community & Urban Scale Category, National Biophilic Design Awards 2023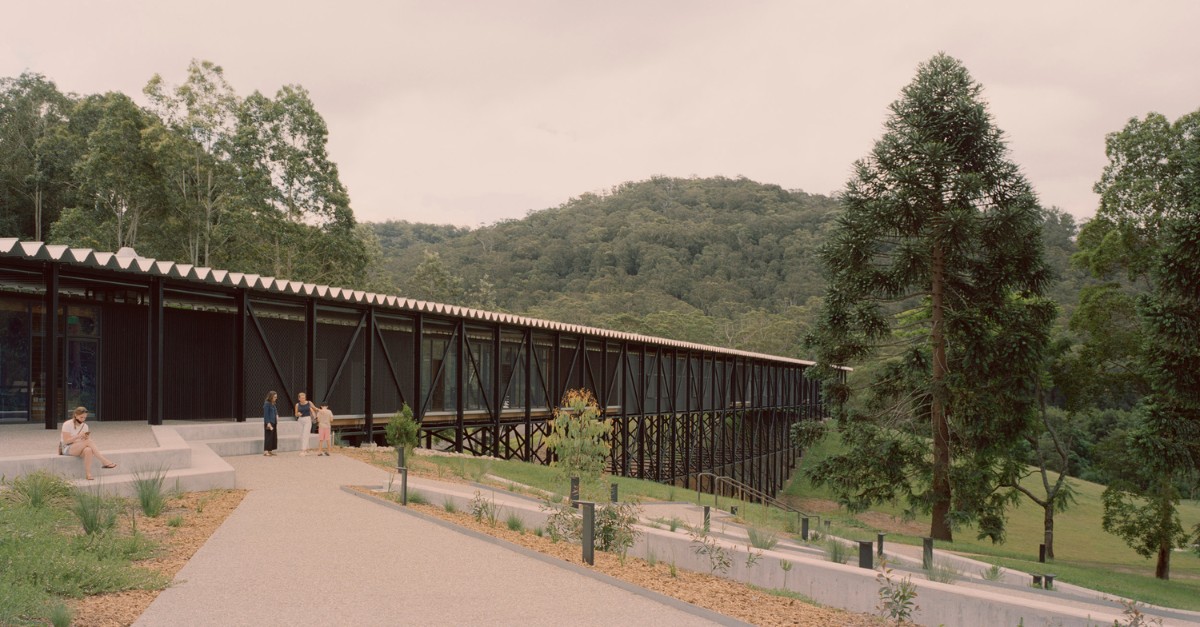 Over the summer of 2019/2020 Australia's east coast was indelibly marked by bushfires of unprecedented intensity, and Autumn 2022 saw it inundated by extreme flood events. Bundanon's 45M art collection was under threat from fires in the immediate vicinity over Christmas of 2020. Fires and floods are consistent with the site's weather patterns and with intervals between extreme events reducing, it was crucial that this environmental characteristic inform the new build.
The resulting design is as much driven by resilience and resistance as it is by ecological repair, connection to the natural climate and Indigenous land management practices. Variations in climate are central to the visitor experience, harnessed as opportunities for delight and connection with place through a responsive and sustainable infrastructure with the site's ecology at its heart. The project explicitly uses architecture to orchestrate an array of relationships between ourselves and the climate of Bundanon through spectrums of interiority, climate modification, orientation to ground. Through feeling climate our awareness of the particular and changing qualities of a specific place are heightened.
This project required and demonstrates an important conceptual shift for architecture: from isolated artifact to part of an integrated system encompassing ecology, landscape, infrastructure and architecture; from a pictorial to performative landscape in which the flow of water especially is supported by architecture for climate adaptation in combination with ongoing cultural practices and land management.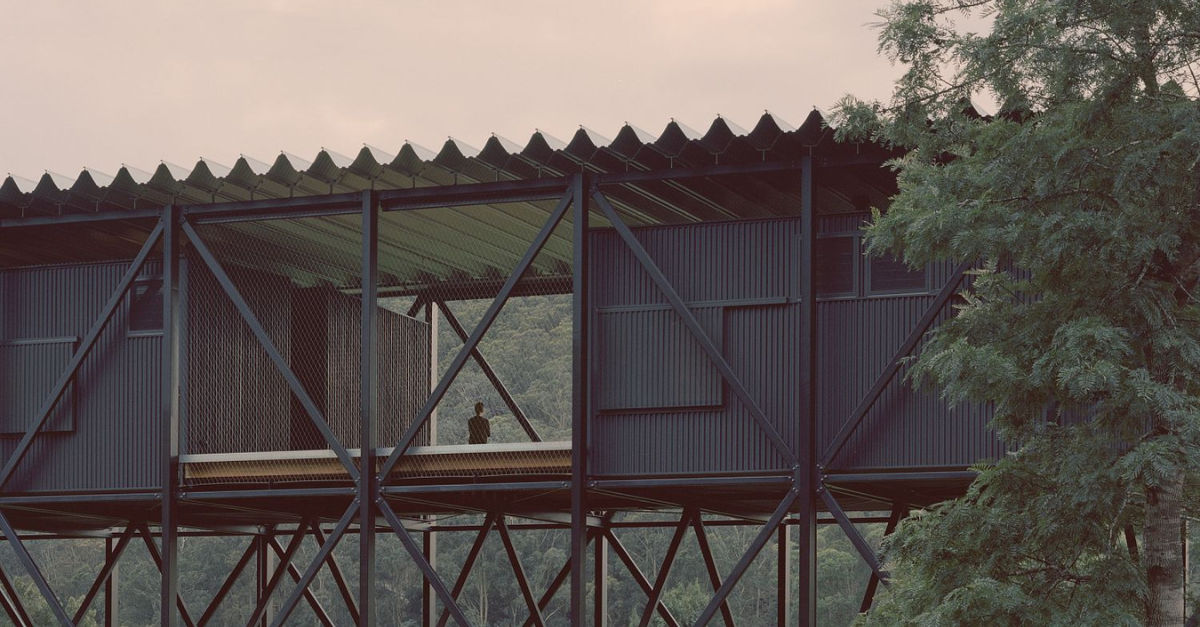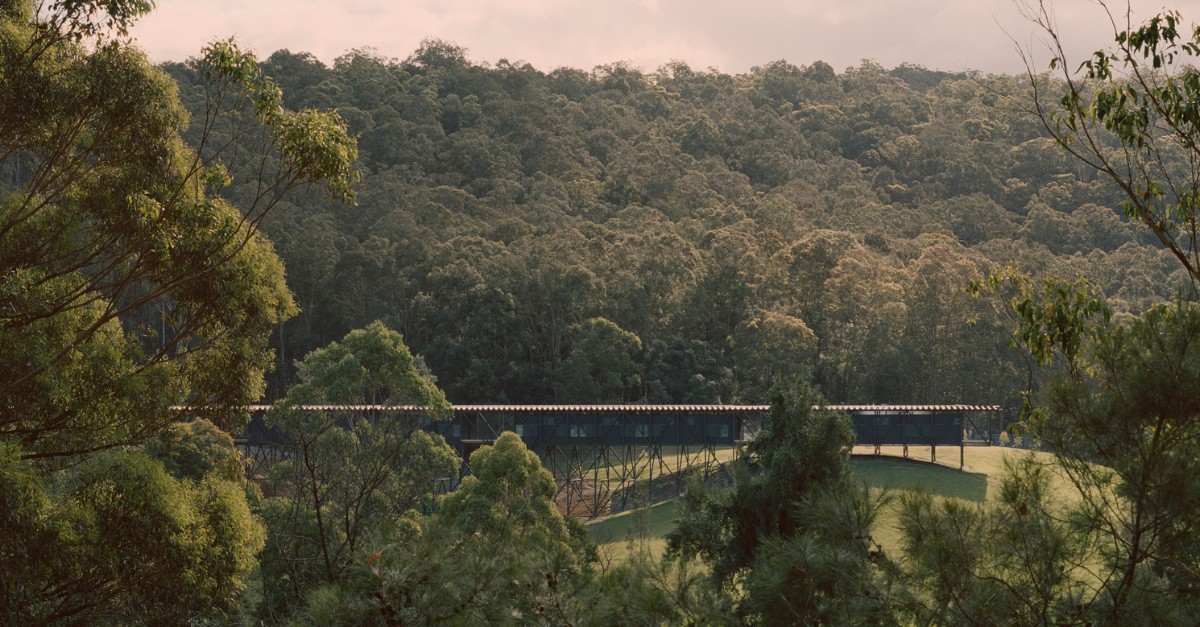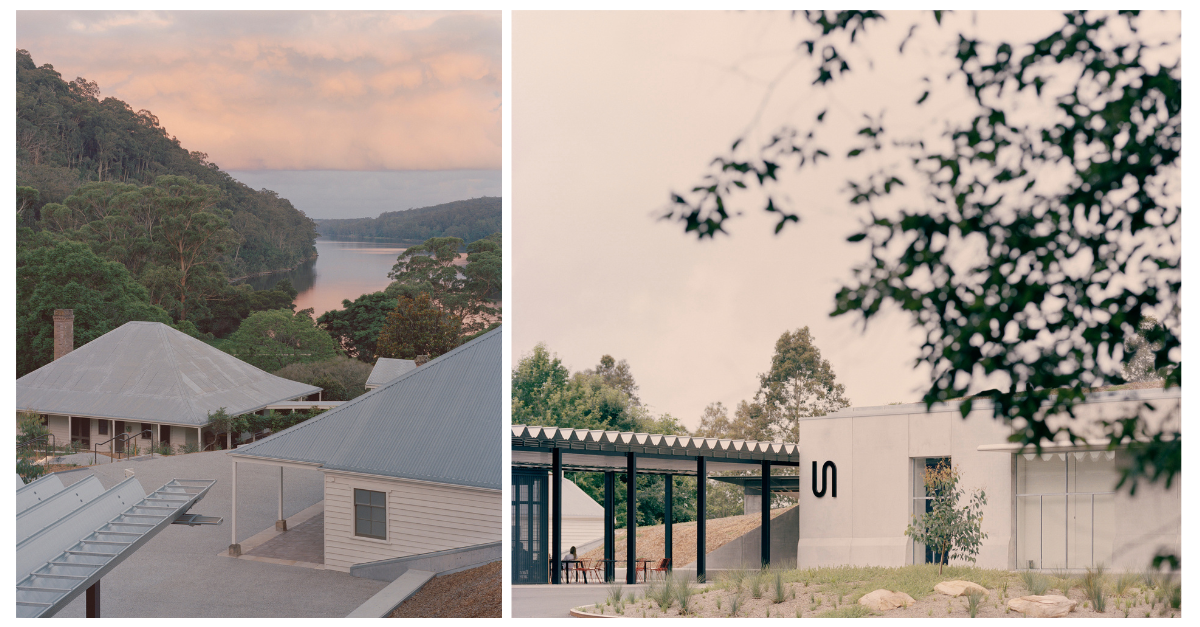 How is it biophilic?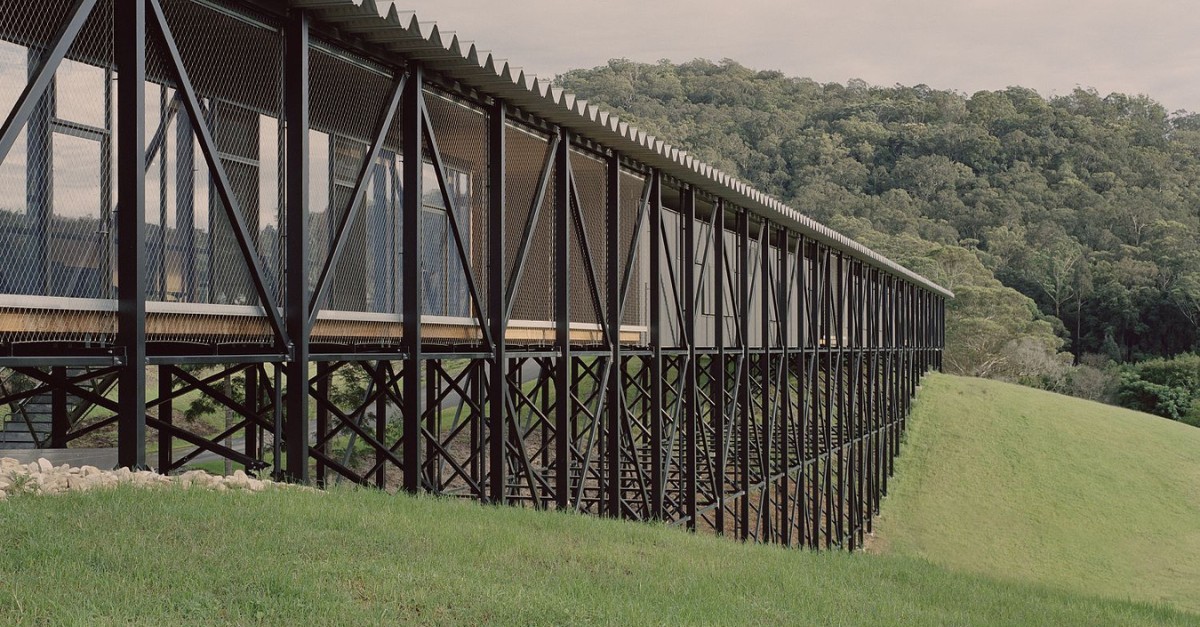 Cultural and ecological attachment to place: The flow of water is supported by architecture for climate adaptation in combination with ongoing cultural practices and land management. The dramatic bridging structure spans the gully from ridge to ridge and highlights the site's topography. It also allows flood waters to flow beneath it, welcoming a restoration of wet gully ecology.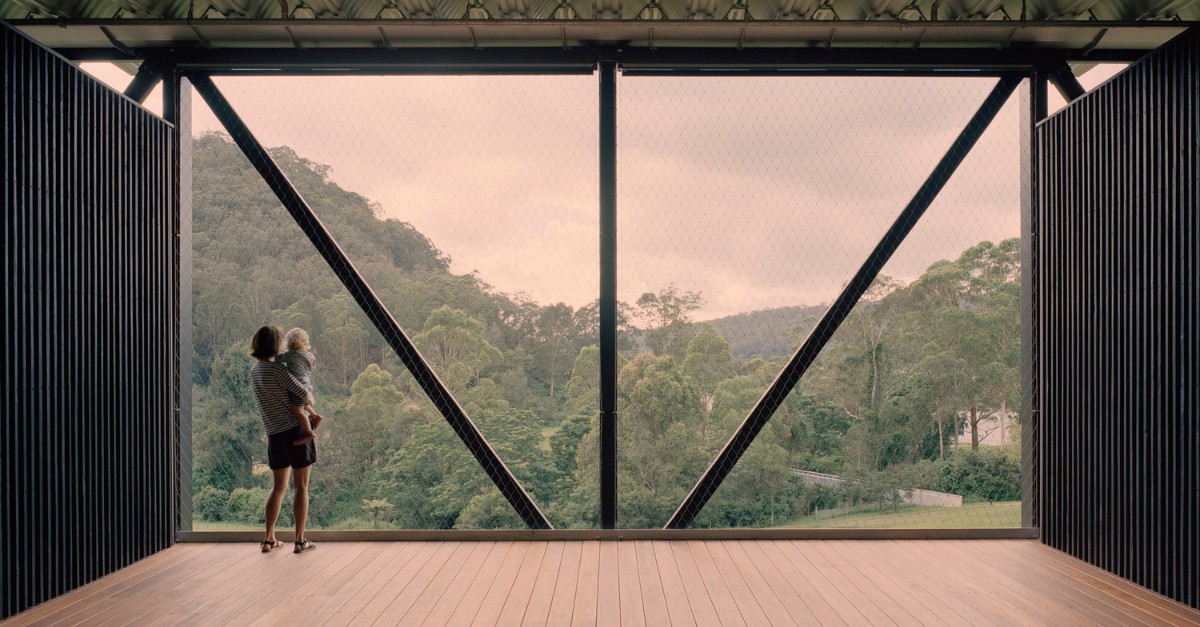 Direct experience of nature: The bridge is suspended across the gully with open breezeways and transitional spaces that add a visceral experience of nature.
Prospect and refuge: Views are framed by windows, roofs, columns and armatures to offer prospect.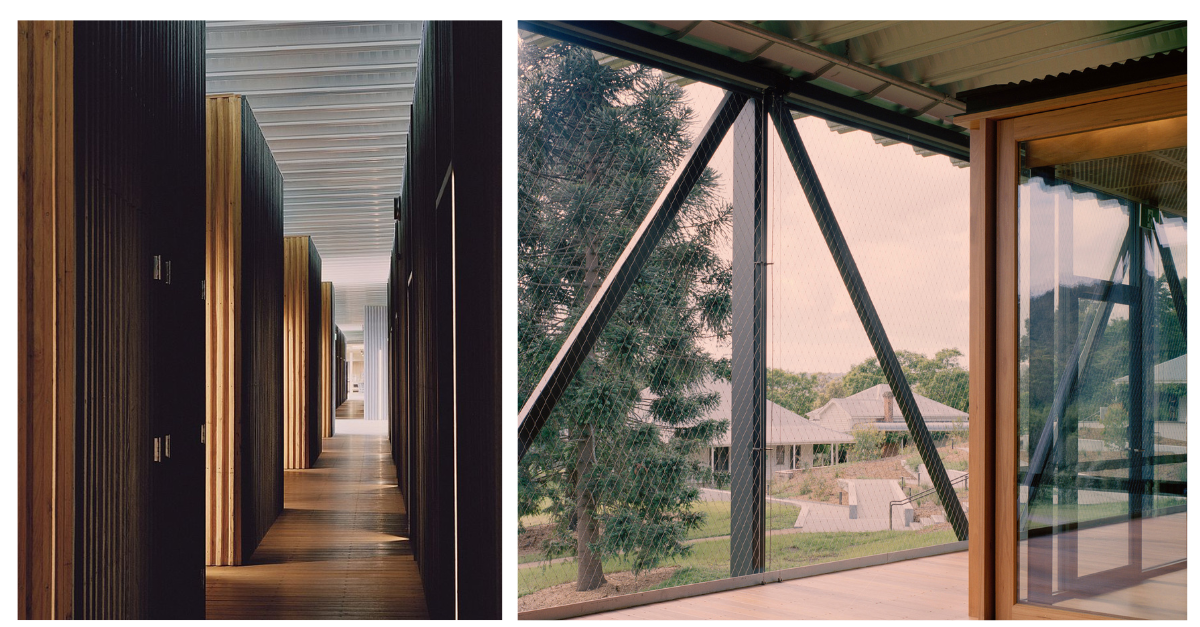 Natural materials: Locally sourced timber is used throughout and provides connection to surrounding fauna.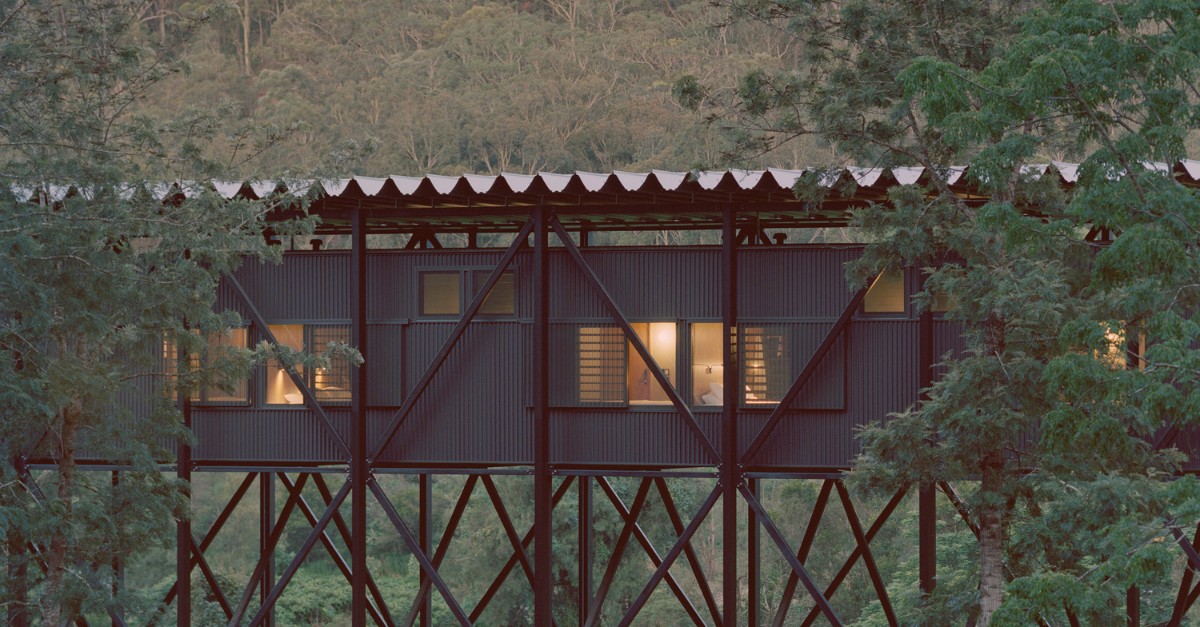 Direct experience of nature: Rooms for accommodation use adjustable timber louvres and sliding perforated metal screens to allow visitors to manage air flow, sunlight and ventilation.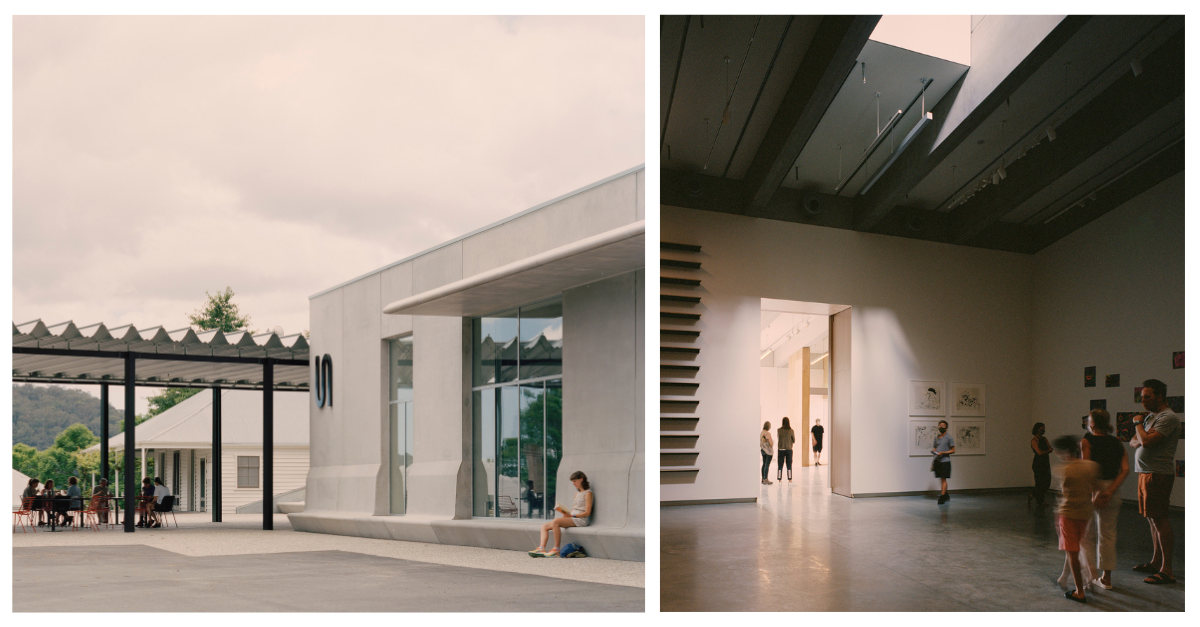 Direct experience of nature: Concrete seating heightens the natural experience that changes in temperature depending on direct sunlight while a metal roof amplifies the sound of rain.
Direct experience of nature: The subterranean museum protects the art collection from fire and provides natural insulation but connection to sunlight and the outdoors is maintained through the use of skylights.
Project Photography: Rory Gardiner courtesy Kerstin Thompson Architects