The Living Building Challenge
The Living Building Challenge™ (LBC) calls for the creation of building projects at all scales that operate as cleanly, beautifully and efficiently as nature's architecture. It is operated by The International Living Future Institute (ILFI) and as an affiliate, we advocate for the uptake of the LBC by providing education, training and advisory services.
Living buildings give more than they take, creating a positive impact on the human and natural systems that interact with them.
What does good look like?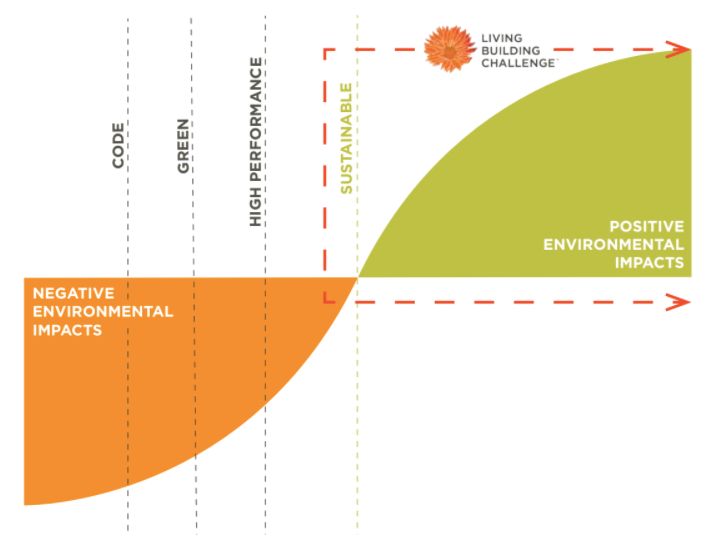 The LBC is a philosophy, certification and advocacy tool for projects to move beyond merely being 'less bad' toward becoming truly regenerative.
The Living Building Challenge is organised into seven performance areas called Petals. Each Petal is subdivided into Imperatives, for a total of twenty Imperatives in the Challenge. The Imperatives can be applied to almost every conceivable building project, of any scale and any location—be it a new building or an existing structure.
WELL + Greenstar crosswalks
In April 2017 the crosswalk document for the Living Building Challenge 3.1 and Green Star Design & As Built was released. The crosswalk aims to simplify the process for new buildings that are seeking both Living Building Challenge certification and a Green Star – Design & As Built certified rating.
Projects pursuing both Living Building Challenge and WELL Building Standard™ can now use the crosswalk document to simplify the process of achieving both targets. For the latest information, please contact us.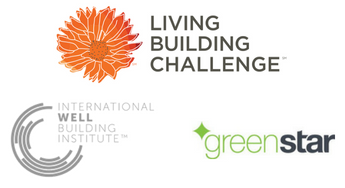 More About The Living Building Challenge!