Brickworks Living Building Challenge
2016 Design Competition
The Living Future Institute of Australia, in its first collaboration with Frasers Property Australia, launched The Brickworks Living Building Challenge design competition. Based in Burwood East, Melbourne, it was Australia's first Living Building Challenge design competition, and the first in the world that focused on a retail centre. We wanted to see designs for a Living Building in a retail environment – one that could be open to the general public, day in, day out. With the generosity of our progressive sponsors, and a star-studded panel of judges, we were able to make it happen.
The competition came to a conclusion in June 2016 after more than 40 organisations and 100 individuals contributed to many remarkable submissions, with awards for winning designs totaling over $30,000. The LFIA wishes to congratulate everyone who took on this ambitious competition, where anyone interested in a regenerative future from around the world were invited to submit ideas for this new retail centre - ideas that could dramatically raise the bar from a paradigm of doing 'less harm' to one in which we view our role as steward and co-creator of a true 'living future'.
Summary posters of these incredible ideas can be viewed below. Click on an image to see the full poster:
Professional Entries
WINNER:  The Difference is Living
[Click on image for full poster]
Design Team:
dwp|suters - Rory Martin, Jess Hume, Joel Chamberlain, Eddie Page, Sacha Anderson, Andrew Carlson, Vaughan Lynch, Belinda McHarg, Scott Chapple, Georgie Vearvey, Joy McDonald, Emma Crumb, Andy Clements, Anh-Tu Le, Hayley Deng, Shanica Soenrak Hall
Aurecon - Jeff Robinson, Ameet Ankaikar, Xu Zhou
CJ Arms - Chris Arms, Vince Russo
reedbed technology - Dr Peter Harbour
Eco Harvest - Dr Robyn Overall
Biomimicry Australia - Jane Toner
Future Food - Francis Loughran, James Morton, Angelo Zucclet
Watpac - Atena Malamiri, Sam Kuiper, Kate Hannaford
---
PEOPLE'S CHOICE & RUNNER UP:  For the Common Good - A Restart to Retailing
[Click on image for full poster]
Buchan Group - Dong Uong, Matthew Cosoleto, Harvey Male, Brendan Mongale, Aleksander Borek
Grün Consulting - Clare Parry
Inhabit - Darren O'Dea, Jessica Hogg
Additional Contributors
Rushwright Associates - Michael Write
---
THIRD PLACE COMMENDATION:  The Gathering
[Click on image for full poster]
KPA Architects - Todd Paterson, John Loreck, Marc Spadaccini, Jessica Radny, Penni Sutton
Additional Contributors
Link Engineering Consultants - Sven De Jonghe
Ionic Design Australia - Tyron Mott
REALMstudios - Damien Pericles
Sustainability House - Nathan Lawry
Special Commendation (Professional)
Living Retail
NH Architecture- Fabian Jungbeck, Charles Zhang, Tom Nelson, Felicitiy Douglas, Wilko Doehring, Paul Evans, Wei Lun Sim, Robert Griffiths, Esther Slade, Tess O'Meara, Emily Aquilina, James Hayward, Laura Bailey, Amy Evans , Liam Oxlade
Ark Resources - Mike rainbow, Jan Talacko
ASPECT Studios - Warwick Savvas
E2Designlab - Emma James, Peter Breen
Additional Contributors
CERES - Beck Morley
MottMacDonald - John Bahoric
ASPECT Studios - Scott Gregory
OTHER EXCELLENT PROFESSIONAL ENTRIES...
A Room Called Infinity
Finding Infinity / BESTEC - Ross Harding, Alex Duncan
Room II - Aaron Roberts, Georgia Novakm Kim Bridgland, Karl Buck, Alex Roome
---
Brickworks ReGenisis
R&P Green Solutions - Roberto Padovani
Integral Group - Andrew Reilman
Illuminart - Brienna Willcock
Strab Juqueira - Eduardo Straub
G3A Arquitetetos Associados - Ricardo Marques
Rodgrigo Mindlin Loeb Arquitetura - Rodrigo Mindlin Loeb
Etool - Henrique Mendonca
Additional Contributors
Biohabitats - Pete Munoz
SoS Architects - Anthony Dawkins
FCA Foodservice Consultants Australia - Julian Ha
Jansana, de la Villa, de Paauw, architects - Robert de Paauw
ICON3D - Michael Ochoa
Bayton Cleaning - Renato Simone

[Click on image for full poster]
'LILY pod' Shopping Centre
Macdonell Williams - Environmentally Sensitive Design - Tim Williams
---
The Brickworks Living Building Challenge
Modes On - Elena Cazacu
Additional Contributors
ACRF - Anthony Hoffman, Zac Cazacu
---
[Click on image for full poster]

Burwood Brickworks Retail Centre

Rob Petruzzi, Cailen Hassall, Shane George Blight, Lelia Ursache
DESIGN STUDENT ENTRIES
WINNER [Design Student Category]:  Burwood Life Centre
Bhargav Sridhar, Monica Sutisna[Click on image for full poster]
---
Commendation [Design Student Category]:  Farmulous: Urban Agriculture Education Centre
Hui Li Yeoh, Dan Parker[Click on image for full poster]
---
Commendation [Design Student Category]:  Brickworks Green
Elise Fancourt, Claire Murray

[Click on image for full poster]
---
Interested in knowing more?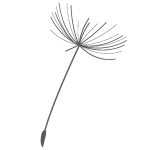 Inspired to bring your project to life?
Contact us for questions & consultancy