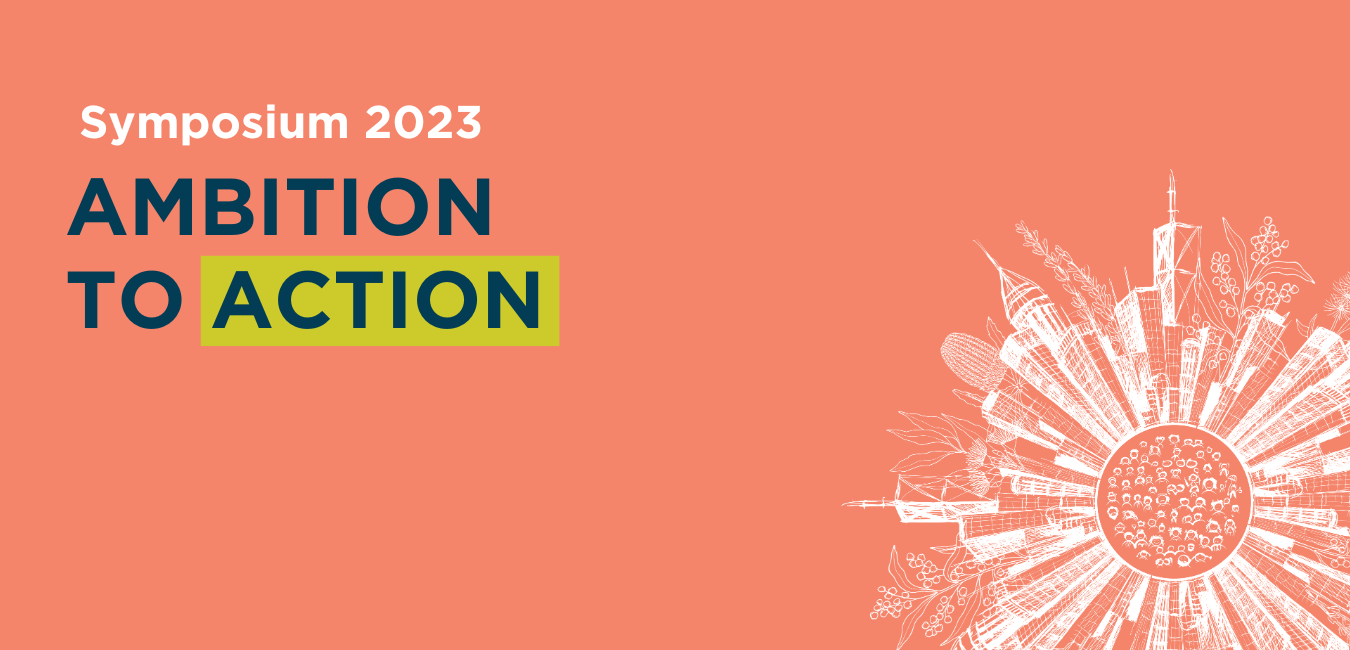 Living Future Symposium 2023 – Call for Proposals
Closed – thank you for your submissions
Ambition to Action
The Living Future Institute of Australia (LFIA) is excited to host this year's Living Future Symposium at the historic Abbotsford Convent, in Melbourne on Thursday 9th November 2023. The carefully curated event will include a diverse set of speakers who will come together to share their vision of a Living Future under the theme 'Ambition to Action'.
This Call for Proposals is an opportunity to participate in our unique biennial event. We welcome proposals for sessions that will challenge participants, encourage collaboration, ignite empathy, creativity, and drive action.
THURSDAY 29TH JUNE – Call for proposals open submissions
MONDAY 31st JULY – Deadline for proposal submissions (by 11.59pm AEST)
FRIDAY 25TH AUGUST – Acceptance notifications & Speaker Agreements are sent
THURSDAY 9TH NOVEMBER – Living Future Symposium 2023
All session proposals will be reviewed using the following criteria: 
Strong connection to the theme "Ambition to Action".
Strong connection to regenerative design and/or Living Future programs.

Demonstrates qualified and engaging presenters with topic-relevant experience, as demonstrated by presenter bios, speaking experience, and where available, videos of speakers presenting.

Priority may be given to case studies and real projects from design to completion (certification isn't necessary), that can share learnings, mistakes and highlights.

Sessions designed to engage attendees, foster learning and encourage action.

Priority may be given to those that represent diverse ethnic, racial and/or gender representation. 

Slides and Powerpoints are not essential and submissions that are tech-free or even outside are highly encouraged.
LFIA may alter a session format, increase and/or reduce the number of presenters, select alternate presenters from among those proposed, and/or combine the submitted presentation with other proposed presentations, at its sole discretion. All participants will be contacted independently to agree and confirm their participation in the Symposium. 
Submissions should meet the following:
If a presenter's/facilitator's professional affiliation changes, the LFIA's staff must be notified as soon as possible via [email protected]. LFIA reserves the right to change or remove presenters / moderators / facilitators based on a change of professional affiliation. 

Presenter's/facilitator's will receive a significantly discounted Symposium Ticket for $150 to cover the costs of attendance. If even this cost is a barrier, please let us know once your proposal has been accepted. 

No sessions based on an advertisement or product will be accepted into the program. 

In an effort to be a paperless conference, the distribution of handouts during the session is discouraged. 

Exceptions to these policies may be made at the discretion of LFIA. Please contact us at [email protected] for questions about policies.