Technical Working Group
The founding members of the Technical Working Group were appointed in October 2020. Using their extensive expertise, their remit is to help contextualise the Living Future programs for Australia and develop crosswalks with local standards with the ultimate aim of many more Living Buildings.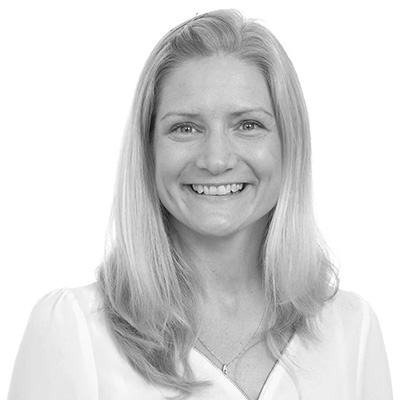 CHAIR
As a Director and leader of Sydney's Sustainability team, Katie provides a unique approach to sustainability by thoroughly analysing the options available for each project she works on resulting in innovative design solutions and the best outcome within feasible budget and time constraints.
Katie is passionate about implementing leading environmental design in new and renovated developments drawing on an educational background in environmental science, sustainable design, and professional experience in environmental health and sustainability consulting.
Her previous experience in Local Government also gives her valuable expertise in planning regulations, legislative requirements, relevant Standards, Codes and Guidelines to sustainable design.
Katie's extensive experience in sustainable design has gives her a thorough understanding of the various options available for passive design and resource efficiency from an individual dwelling to precinct scale applications.
Her exposure to high-density, mixed-use precincts include the next generation of development in Sydney, namely Central Park, Discovery Point, Ivanhoe, and Edmondson Park. These developments posed significant challenges, and Katie worked tirelessly and successfully to deliver on the multiple voluntary and regulatory requirements (e.g. Green Star, Section J of the NCC and SEPP/DCP requirements), precinct infrastructure solutions (e.g. precinct-wide central energy and recycled water treatment plant solutions) and client aspirations in a multi-disciplinary environment.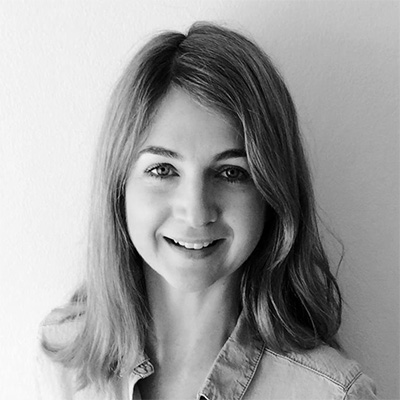 VICE CHAIR
With degrees in Architecture and Construction Project Management, Louise has over 16 years' experience within the built environment working in architectural practice, government agencies, main contractors, consultancies, and direct for clients in Australia and the UK. She is also a Member of the LFIA Board.
The majority of her experience has been in the Tertiary Education sector which has allowed her to be involved in some significant and exciting projects, with considerable complexities around stakeholder engagement, governance structures, research and technology integration, working in occupied sites, and the implementation of sustainability initiatives.
Louise is passionate about the challenge of taking an idea or concept and being able to convert it into a real project. Louise looks forward to the day when the best sustainable practice becomes the norm through the design and construction process rather than a specialist area of interest.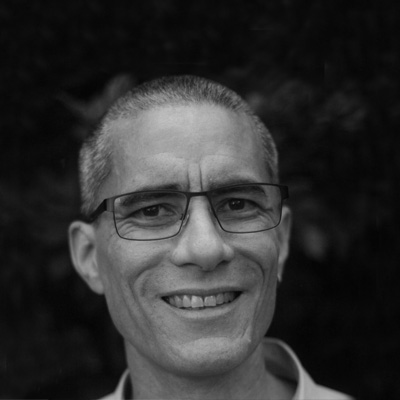 Andy is Principal ESD Engineer with Positive Change Buildings and is committed to making a positive impact through improving performance of new and existing buildings – all humans should have access to healthy, comfortable, and resource-efficient places to rest, work and play.
Andy is a mechanical engineer with broad experience from environmentally sustainable design to equipment maintenance. He began consulting in built environment performance in 2008 following two decades delivering maintenance and reliability solutions.
When not riding, being in nature or distracted by climate science and meterology, he focuses on energy efficiency and thermal comfort in buildings.
Andy started the Brisbane Living Building Challenge Collaborative, holds a Bachelor of Engineering (Mech) qualification and industry accreditations including GSAP, NABERS, CBD, Level 1 Thermographer.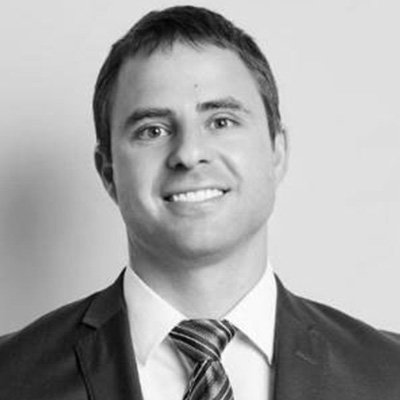 Andrew is passionate about sustainability in the built environment and the outcomes that can be achieved for both human health and the environment when buildings and precincts are designed with a focus on people and planet.
Andrew has worked in a range of senior sustainability roles within Lendlease including his current role as National Sustainability Manager for Property Development Australia. The role focuses on assisting teams and projects achieve measurable sustainability outcomes across the Retirement Living, Commercial, and Residential Australian development portfolios, along with assisting the strategic sustainability direction for Lendlease Development. Andrew currently leads sustainability for Barangaroo which is Australia's first carbon-neutral precinct and a leader in sustainable outcomes.
Andrew has experience in precinct infrastructure having worked within the Lendlease Living Utilities business for approximately two years. During this time, Andrew assisted with the precinct infrastructure development for Barangaroo South, along with identifying and assessing precinct infrastructure opportunities on a range of Lendlease's Urban Regeneration projects.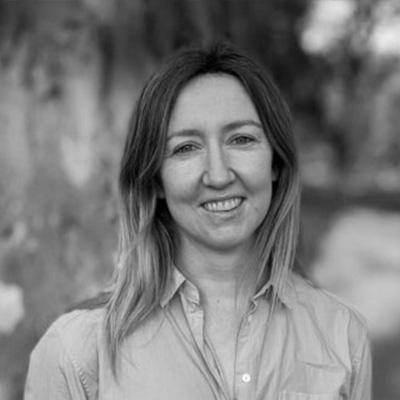 As Better Buildings Lead with HIP V. HYPE, Clare seeks to provide advice on
improving health, comfort and efficiency outcomes for our built environment.
Clare believes that our buildings should serve us without detracting from
the living systems we are a part of, and she seeks to harness opportunities
and consider constraints to deliver a lower carbon, more systems-integrated
outcome. Clare's favourite part of any project is challenging assumptions
about how things 'should' be done; habits are hard to break and silos are the
norm.
Clare starts by going back to the objectives of a project; there are many
pathways for highly varied outcomes. Most projects start in a similar vein –
to build something that's good for people with good economic outcomes.
Clare looks beyond the surface and seeks ways to truly improve sustainability
outcomes in a way that suits everyone. Clare always chases robust,
performance-based outcomes. Ticking boxes on scorecards might be a
means to an end but these ratings are tools not outcomes.
Growing up in north-west Tasmania, Clare was always taught to see the
beauty and wonder of nature, as well as to never do things by halves.
Combine those two with endless curiosity and optimism, Clare is always
looking for better ways to do things. Using her work to improve outcomes for
people, planet and enhancing prosperity means that is an easy job to do.
With her roots in rural Tasmania, Clare came to Melbourne to study
mechanical engineering and business. With a few accreditations under the
belt, Clare is continually developing her knowledge across broad areas of
interest, which stretch from very micro, technical analysis skills in the physics
of buildings performance, to the broad, systems view of sustainability.
The best solutions are found by bringing the two together, while taking a
collaborative approach to projects.
Clare seeks to work on projects where innovation or new approaches is
common, and that means team members and stakeholders have to be
open minded and ready to be early adopters. Systems based solutions
are everything, and it's as much about building capacity as assisting with
solutions. Coming to a shared solution can sometimes result in a better
outcome, and Clare aims to build ideas up rather than break them down.
When not at work Clare enjoys getting out of the city, spending time by the
coast, being as active as possible: multi-day treks or rides are her favourite
way to escape. On most weekends in the city Clare can be found out and
about trying to tire out her endlessly energetic young son and Jack Russell,
Ralph.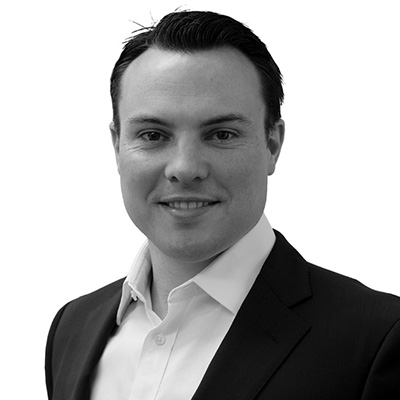 Damon is an experienced ESD consultant and Green Star assessor with an education in engineering and a family background in the environment. He is passionate about the creation of high-quality, self-sufficient buildings that are great for people, and which make a positive contribution to the local and global ecosystem.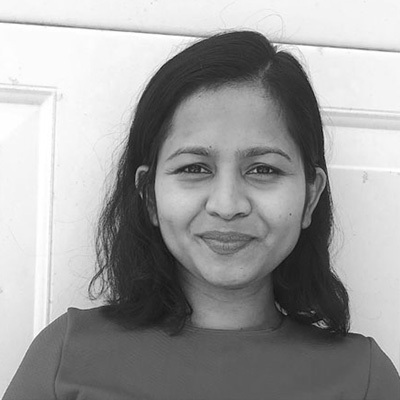 Deepali is Standards and Technical Officer at Good Environmental Choice Australia (GECA). While pursuing Civil Engineering, she realised the demand of infrastructure will always keep rising and have major effect on the environment. This encouraged her to acquire master's degree in Environmental Engineering and be part of growing sustainability industry.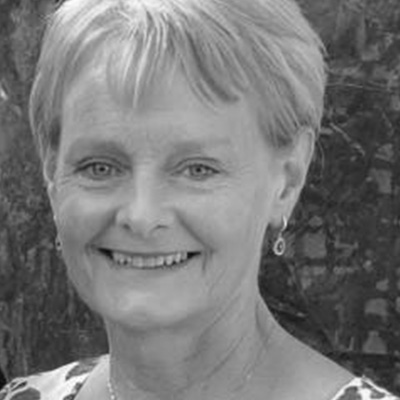 Fiona enjoyed a varied career in Scotland in a large Financial Institution, latterly working as a Senior Project Manager before emigrating to New Zealand in 2004. Following an extended career break Fiona commenced working for Environmental consultancy, Tricia Love Consultants Ltd in 2007 and has been working with the NZGBC GreenStar tool on various projects since then to the present date.
In early 2016 Fiona began work on the Camp Glenorchy Living Building Challenge project as a Materials Researcher and later that year joined the New Zealand Living Futures Collaborative to undertake the role of Declare Manager NZ, supporting NZ manufacturers who participate in the Declare program.
Fiona has now worked on a number of LBC projects, principally with a focus on materials and waste management, and her work as Declare Manager requires her to be involved in technical issues that bridge Declare and the Living Building Challenge, with a particular focus on fit within the Oceania region.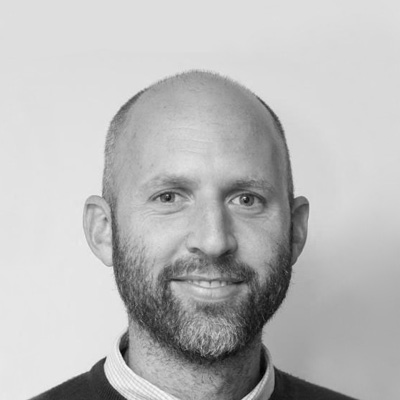 Guy is an ecologist with more than twenty years' experience in biodiversity-related aspects of environmental management, business strategy, and conservation design. Guy leads the built environment business at The Biodiversity Consultancy and is involved in projects across the Asia Pacific region where there is a focus on cities, infrastructure, and materials.
In addition to projects with TBC, Guy is currently working on a field guide for the Primates of Indo-China and serves as an active member for the IUCN – Commission for Ecosystem Management and Species Survival Commission. Guy maintains an ongoing research interest in modelling habitat use in primates, community lead forest conservation, and the use of film, storytelling, and digital media to support effective conservation strategies.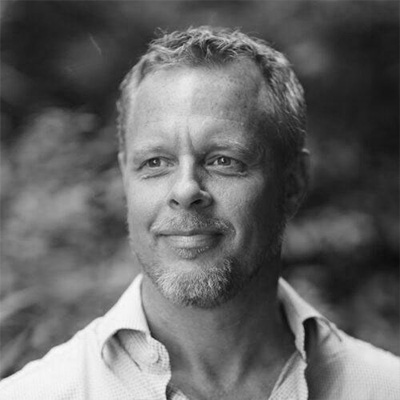 Jonas is the CEO and Co-founder of the sustainability consultancy firm Edge Environment, founder of the Building Product Information Rating platform, Director and past President of the Australian Life Cycle Assessment Society (ALCAS), member of Green Star's Expert Reference Group for LCA, and Vice-chair of the Environmental Product Declaration (EPD) Australasia's Technical Advisory Group.
Jonas specialties are in life cycle assessment, sustainability and environmental ratings tools, products certifications, and climate change adaptation/mitigation. He has experience from a broad range of sectors, including construction, manufacturing, retail, restaurants, agriculture, telecommunication, energy, insurance and finance.
Jonas holds a MSc in Physics, Master of Environmental Management, Diploma in Psychology, and he is a certified LCA practitioner and registered Climate Active consultant.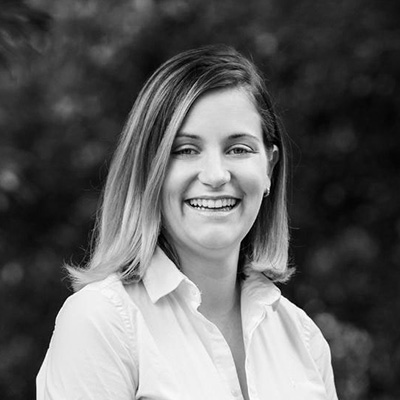 Jovana is a Sustainability Manager and Senior ESD Consultant at Viridis Australasia, with master's degree in Architecture and post graduate qualification in Energy Efficiency and Green Architecture.
She holds more than ten years of industry experience in Europe and Australia, ranging from Architectural design, Energy Efficiency and Thermal Assessments and simulations, LCAs, Climate Resilience Assessments, and ESD Consultancy services for LEED, BREEAM, Green Star, and WELL projects.
Jovana serves on various Industry Committees and holds a number of credentials including: LFA, GSAP, WELL AP, LEED AP, EcoDistricts AP, NABERS, CBD, Carbon Neutrality and NatHERS Accredited Assessor, Environmental Management Systems Lead Auditor (ISO 14001), and is currently pursuing Passive House Certified Designer accreditation.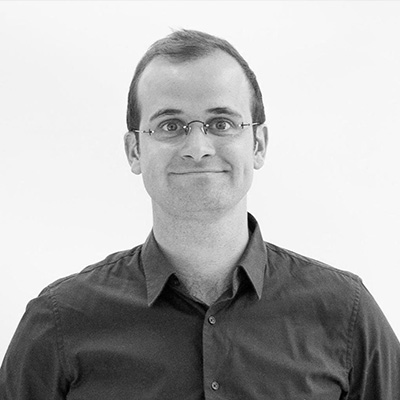 Lachlan guides projects to give generously, to knit themselves into the bigger fabric of their place. Taught by architects deeply experienced in working on Country, his practice seeks opportunities to deepen the connection of all Australians to the deep history of the living place we share.
As an Associate, Lachlan leads a team of enthusiastic and talented environmental designers in Atelier Ten's Sydney office, and is the Asia region's analytical automation practice leader. His environmental design practices investigate the intersections of human health and comfort, thermal performance, and responsible use of resources in delivering spaces in which people can thrive.
His experience includes design for resilient, high performance workplaces, passively comfortable residential dwellings and hotel accommodation, and thermally delightful outdoor environments. He has also worked extensively with sensitive collection environments in large scale museums, small regional galleries, and high performance glasshouses.
If he isn't answering his phone you will find him in the ocean.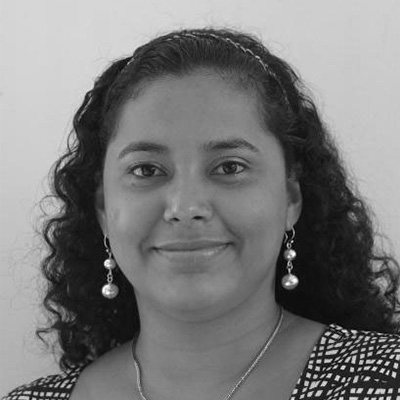 Laura is a sustainability professional with 7+ years of experience in consulting and project management.
As a Senior Sustainability Technical Advisor for BlueScope, Laura focuses on the development and maintenance of sustainability credentials for the Australian suite of products and solutions, with a focus on continuous improvement and anticipating new sustainable products.
Prior to BlueScope, Laura worked as a Senior Sustainability Consultant for South Pole in Sydney and as a Project manager for the UN Environment Programme in Paris, focusing on the development of ecolabelling programs to advance sustainable consumption and production in emerging economies.
Laura's has substantial expertise in the implementation of sustainability strategies involving emissions reduction targets, life cycle assessment (LCA), environmental labelling, and resource efficiency.
Laura holds a Bachelor of Environmental Engineering and a Masters of Environmental Management.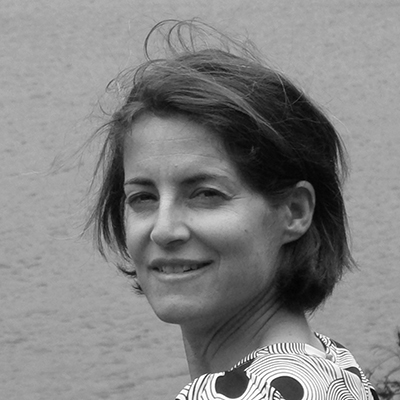 Nicola Smith is a UK-registered architect with extensive experience working at a senior level in architectural and other built environment practices. She has been a Green Star Accredited Professional since 2009. Nicola is the Technical Officer at the Living Future Institute Australia, focussing mainly on the Declare program.
She also freelances in quality control, design management support, peer review, and is an urban design subject matter expert. Nicola is passionate about sustainable design outcomes, healthy materials, and enabling positive change through regenerative development.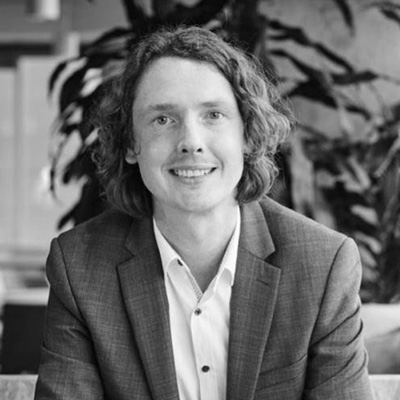 Rory is focused on creating resilient people, businesses and communities.
With 10+ years industry experience in Europe, Asia, North America and Australia, Rory leads the sustainability agenda for Frasers Property Australia, as well as the Climate Risk and Resilience operations for Frasers Property globally.
He holds both a Bachelor of Architecture with Honours and a Masters of Science in Environmental Design with Distinction, as well as being a registered Architect. Rory participates on multiple industry panels, speaks regularly at local and international conferences, guest presents at universities and has been recognised through award wins and nominations for his work in both design and sustainability.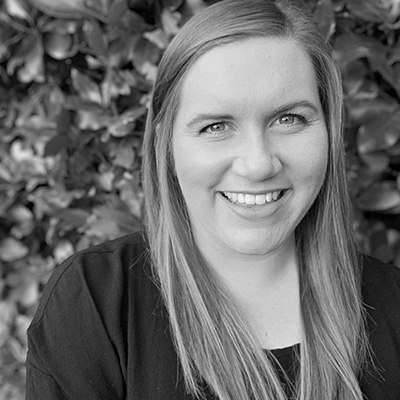 Ngāi Tahu | Ngāti Irakehu
Samantha is a Senior Project Manager and Director at done. Project Planning + Delivery and a Living Future Accredited Professional. Sam specialises in projects that have ambitious environmental goals and community objectives. She was the first Project Manager in NZ to have followed the Living Building Challenge process - contributing significantly to Te Kura Whare becoming the first fully certified Living Building outside of the USA.
Sam brought the Living Future kaupapa to screens throughout New Zealand when she was engaged as Sustainability Advisor on the TV show Marae DIY. In this role she worked with several Marae throughout Aotearoa in mahi which allowed them to be more self-sustaining, utilising new technologies and the healthiest materials to restore New Zealand's most unique architecture. She is currently working with Sustainable Coastlines to complete their Living Building Challenge submission.
Samantha relishes working with iwi, hapū and marae – who share the values of kaitiakitanga (caring for the environment) and whanaungatanga (caring for each other). Being continuously engaged with community, trained in architecture and having managed projects on behalf of both the contractor and client; Samantha understands a range of different viewpoints around the project table.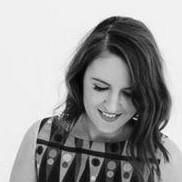 Simone is a Sustainability Advisor at Vicinity Centres, with significant experience in developing and implementing Sustainability strategy, improving social and business return and achieving targets.
Simone has a wealth of knowledge and practice in building rating tools.
In her previous role at Frasers Property Australia, Simone worked on materials compliance for the Burwood Brickworks Shopping Centre in Burwood, Victoria. This included ensuring the thousands of products used on the project, met the detailed requirements for the Living Building Challenge. She has also volunteered as a facilitator for the Living Building Challenge Collaborative in Sydney for two years, before recently moving to Melbourne.
With a passion for sustainable design and development, Simone holds a Bachelor of Design in Interior Design and a Masters of Sustainable Development.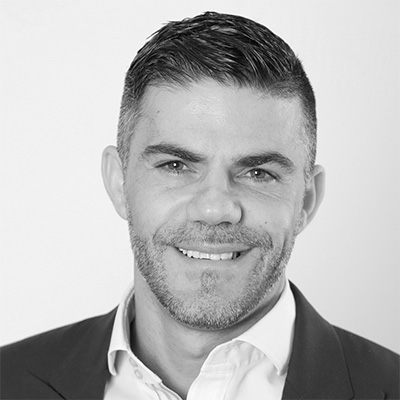 VALE HARIS MORIATIS
1971-2021
Haris Moriatis was a founding member of the TWG, LFIA Board Member and beloved sustainability professional. Please join us in remembering him here.