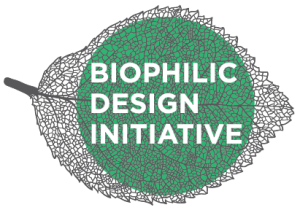 BIOPHILIC DESIGN ADVISORY PANEL
Expressions of Interest
Thank you for your interest in the Biophilic Design Initiative Advisory Panel (BDIAP). The Living Future Institute Australia (LFIA) launched the Biophilic Design Initiative to provide education and knowledge-sharing opportunities, to inspire built environment professionals, and to reconnect everyone with the natural world, of which we are part.
The BDIAP has played a pivotal role in supporting the LFIA with:
We are seeking new BDIAP Members in Australia or New Zealand to further this work in a voluntary capacity.
Advisory Panel Role Description: 
Have a strategic focus that enables advocacy (by supporting others to advocate for change) for good biophilic design;

provide insights as to existing case studies, academic research, and other useful examples of biophilic design; 

assist with the development and review of new research, case studies, and papers;

explore funding opportunities to develop further education in embedding principles within design, construction, and operations thinking;

provide specialist technical advice and review on the implementation of the Biophilic Design Initiative,

support opportunities for an LFIA Biophilic Design Competition; and

generally extend the reach of the Biophilic Design Initiative.
The expectations of the Advisory Panel members are:
2-year term (with 3 possible renewals)

0.5 day per month average time commitment
Quarterly meetings and reporting to the LFIA
Selection Process
Expressions of interest will be reviewed by LFIA and BDIAP members to determine which applicants best complement the capabilities of the current panel. This takes into consideration:
demonstrated experience in biophilic design
advocacy and opportunity for impact
EOI Closing Date: Tuesday 25th July, 2023.
*** APPLICATIONS CLOSED ***