After a week of Living Building Challenge fuelled workshops, Declare launches and delirious debates we descended upon Camperdown Commons early one April morning for the Living Future Institute of Australia's Forum. As the sun rose over the Sydney CBD and lit up the stunning farm, people milled about, and joked as to what character "attribute" they had self-styled upon their name badges, a nice contrast to the high octane week I'd just had……or so I thought. Bang on 8am enter stage centre Stephen Choi, LFIA Executive Director. The burst of energy quickly signalled that we had just gone into LBC overdrive, the audience was pumped and the stage was set for combustion, conflict and provocative collaboration!
The days theme was "Building Nutrition: Bringing health, happiness and well-being back to the centre of the design discussion", "easy" thought the Irish cynic in me. However there was method to the LFIA's madness, they had structured the day so that we would have a series of presentations by speakers broken by facilitated 20 minute workshops around five key themes from the LBC, "Health & Happiness", "Materials", "Water & Energy", "Equity" and "Beauty and Place". For my sins I found myself co-facilitating the "Beauty and Place" table with Caroline Pidcock, what could possibly go wrong with two architects facilitating this table I thought? Before we kicked off Stephen gave the audience one rule for the day, "don't hold back", this was a forum where everyone's opinion mattered and there were no "bad" ideas – the optimistic mood in the room was palpable.
With the scene set we were off. First up was an update on where the LBC is at and where it is going, particularly in Australia – no strange coincidence that the Green Star / LBC crosswalk was launched that day. We then had Amanda Sturgeon, ILFI CEO, to the stage to discuss Biophilic Design – it's not just about designing in plants you know! Coincidently we then had Jock Gammon, Managing Director of Junglefly, up discussing the concepts of "living infrastructure" and how plants can add so much to health and well-being in and around buildings. We then had our first group workshop at the tables. We had 20 minutes discussion with about 15 designers, developers, suppliers, academics and other miss-fits and Caroline and I smelled blood! We quickly got passed the feel good questions about "what is a beautiful place" and "what places do we like", to asking individuals "what are you going to do to help make your environments more beautiful places?". Simply nodding and smiling, didn't cut it, by the end we had participants committing to making change, no matter how big or small, in their lives to help create more beautiful places. And then the next group come to the table… welcome to the lion's den!

Back to the presentations. Hannah Morton from Cundall took us through their experiences in the realities of measuring human health and wellbeing, global rating systems and a practical case study on the adoption of Europe's first WELL Certified
TM
project, while Peri Macdonald, Executive GM Retail at Frasers Property Australia introduced us to his family table discourse between his "greenie" sister and himself, a developer. Thankfully it sounds like it's a healthier conversation these days! Peri also took us through Frasers Property's journey to date with the Living Building Challenge and the Brickworks Retail centre in Victoria……watch this space is all I'll say! Afterwards we returned to more group discussions and further personal deal making around "beauty and place" before rounding out on a panel discussion with the four speakers facilitated by Director and Chair of the LFIA, Paolo Bevilacqua. Then that was it, we'd reached the forums midday conclusion– and that's how it was, a blurred haze of passion, inspiration and "provocative collaboration" that was over before we knew it!
Needless to say it's taken me a little while to gather my thoughts from the day. However there were a couple of things that I reflected upon. Firstly, why did Caroline and I coerce the signing of covenants of dozens of participants into bringing beauty and place into their environments? Quite simply its "death to negative spaces and places by a thousand cuts of beauty and delight" or in English, while it's great to create LBC and Green Star places and buildings, we need to match these grand collective efforts with day to day individual efforts to create beautiful places and experiences for everyone. Secondly, why hasn't anyone mentioned "sustainability"?? Well that was easy, what this forum was about was more than sustainability, it was regenerative, it was not about being "less bad" but doing "more good". We shouldn't get hung up on terminology or on something that we "should remember to do". Instead we should just create beautiful equitable places, with the considerate use of materials, energy, water and other resources for the collective health and happiness of society as part of "what we do" normally. It isn't easy, but then "easy" isn't why we're in this game.
So if the forum sounds like the kind of event (or social experiment!) that might interest you then keep a space in your diary for mid-September for the LFIA Symposium, where, if I know some of the people behind the forum, we're in for an even greater explosion of creativity and inspiration! Cheers to that.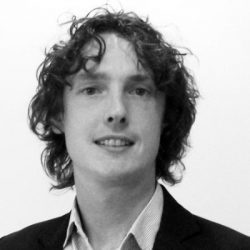 Rory Martin is a Sustainability Manager in the Residential team at Frasers Property Australia.


More photo's from the event can be found on the Living Future Institute of Australia's facebook page.
For the latest news on all things Living Future Institute of Australia, follow us on linkedin, twitter, facebook, and sign up to our mailing list.
The Sydney Forum was made possible with the support of BlueScope, Cundall, Frasers Property Australia, Mohawk Industries, Solgen Energy Group, South Pole Group and Tarkett.