The Oceania Biophilia Summit is an exploration of our innate connection to nature, and to each other. Together we will delve into the patterns and integration of biophilic design in the built environment, and collaborate in teams to shape effective connection experiences for a real life project.
This annual event was first held in Camp Glenorchy in New Zealand in 2019. This year we bring it to you online, in collaboration with Rākeiora – the Living Future NZ team.
It will be held as two half-day sessions, on Thursday 27th and Friday 28th August.
THE THEME: Prospect and Refuge
Prospect and Refuge is part of Stephen R. Kellert's 'Biophilic Design Elements and Attributes'. It refers to a psychological need to feel safe in a place of shelter and see into the distance to prepare for what comes next.
A timely and necessary concept to explore, given the global context.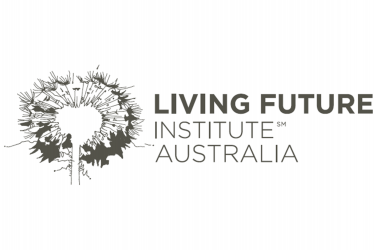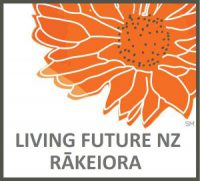 Our Biophilic Design Initiative Principal Partner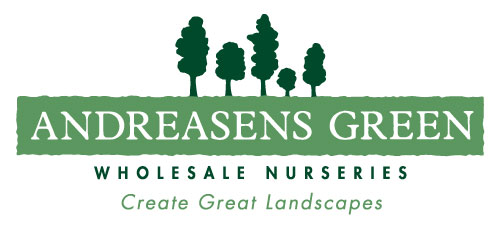 PRE-SUMMIT WORKSHOP
THURSDAY 20 AUGUST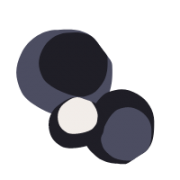 3.00 – 4.45pm
THE BIOLOGY OF BIOPHILIA
We are nature. Our lineage on Earth stretches back 3.8 billion years, the result of our ancestors being innately attuned and responsive to the cues and feedback loops of the environment in which they were immersed.
It's easy to forget that we are nature, that we are intrinsically connected to all life. Much of our built environment endorses a disconnection from nature and our biological selves. The emergence of biophilic design couldn't be timelier. It offers a way for us to reconnect with ourselves as biological beings enmeshed in the web of life. Biophilic design is a fundamental part of the paradigm shift required to enable us to rediscover our true nature as citizens and custodians of Earth.
This session explores the ancient roots of biophilia and offers insights into how the Nature of the Space patterns, described in Terrapin Bright Green's 14 Patterns of Biophilia, can be more deeply integrated in design by recognising their origins.
Workshop Aims:
– To embody and internalise the essence of the Nature of the Space Biophilic Design Patterns.
– To apply this new understanding to generate biophilic design concepts for a range of building types.
– To foster a deeper understanding of the biology of prospect, refuge, mystery and peril.
Facilitated by:
Jane Toner, Architect and Founder of Biomimicry Australia
Dr Dominique Hes, Principal Researcher at Beyond Zero Emissions
This workshop is included in the cost of the Part One or Full Summit ticket. You can also register separately on the main registration form.
PART ONE
THURSDAY 27 AUGUST
Free Morning Plenary runs 8.30 – 10am, registration is essential.
8.30 – 9.00
MORNING WAKE UP
Alana Marsh will be leading a 30 minute session to align personal systems of knowing, being and doing which will include a movement sequence to the 14 elements of Wayapa. It will be a revitalising way to start the two days and all you need is space to comfortably outstretch your arms while standing without hitting anything. Alana was excited to be part of the first Oceania Biophilia Summit in Glenorchy, this time she looks forward to connecting with you virtually!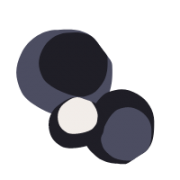 9 – 9.20
OPENING
with Laura Hamilton-O'Hara and Suzie Barnett
9.20 – 9.50
INTRODUCTION
Biophilic Principles & Public Application
with Dr Caroline Butler-Bowdon and Amanda Sturgeon
9.50 – 10
Biophilic Activity / Break
10 – 10.50
Choose one of the two concurrent sessions:
BIOPHILIA AT THE BIG END OF TOWN
with Mary Davidge and Sacha Coles
DIGITAL BIOPHILIA
with Rana Abboud and Alison Page
10.50 – 11
Biophilic Activity / Break
11 – 11.50
Choose one of the four concurrent sessions:
CONCEPT TO EXECUTION
Architectural case studies
with Kieran Leong, Caroline Pidcock, Joe Agius
URGENT BIOPHILIA
with Jess Miller
and Rebecca MacKinnon
Like Nature, this session creates synergy through inter-dependence and diversity. Local, international artist, Graham Chalcroft meets Kiwis Yoshimi & Jon Brett, facilitators of change, to share stories about creating biophilic connections with both Nature and human nature.
Meeting for the first time when asked to share this session presented an opportunity they've all come to treasure. Their diversity of talents and perspectives will take participants quickly, deeply into the significance of biophilia in everything we design and create. Together, in their own way, the three reflect on how Nature's principles have inspired individuals, teams, organisations and communities to work inter-dependently (like Nature) for a biophilic living future.
Graham's highly visual, inspirational and practical case studies, explore the interconnected and mutual reinforcement of public art and placemaking as part of integrated biophilic design for both built and natural environments. Yoshimi and Jon's biophilic framework reflects its application in the build of their LBC Certified Net Zero home, and how they focused on shifting human nature toward more biophilic mindsets and behaviours.
Participants will learn about the processes and see the outcomes of all three 'artists'. Their stories present us with creative solutions and an important challenge. The challenge is to find engaging and effective ways to ensure that biophilic mindsets and behaviours are mainstream in the next normal. Time is of the essence – it's critical that we meet our build challenges with a strong commitment to the diversity and inter-dependence of both Nature and human nature.
What role does biodiversity and nature positive design have in biophilia? What is the role of biophilia and sustainable design in supporting a global position on biodiversity, and related science-based targets for nature?
Guy Williams will explore biodiversity in the built environment, with a summary of key threats, challenges and opportunities and an overview of current and emerging best practice practical tools and methods for accounting for nature in biophilic design.
11.50 – 12
Biophilic Activity / Break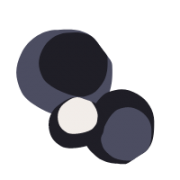 12 – 12.45
KEYNOTE
with BILL BROWNING
12.45 – 1
CLOSING & PART TWO PREP
PART TWO
FRIDAY 28TH AUGUST
The design sprint – participants should be available for the entire session
9 – 9.30
PROJECT BRIEFING
9.30 – 12
TEAM DESIGN SPRINT
12 – 1
PRESENTATIONS + CLOSE