PROGRAM
The Summit will be held online with times in AEST
PART ONE
THURSDAY 27 AUGUST
Free Morning Plenary runs 8.30 - 10am, registration is essential.
More speaker announcements coming soon!
8.30 - 9.00
MORNING WAKE UP
Alana Marsh will be leading a 30 minute session to align personal systems of knowing, being and doing which will include a movement sequence to the 14 elements of Wayapa. It will be a revitalising way to start the two days and all you need is space to comfortably outstretch your arms while standing without hitting anything. Alana was excited to be part of the first Oceania Biophilia Summit in Glenorchy, this time she looks forward to connecting with you virtually!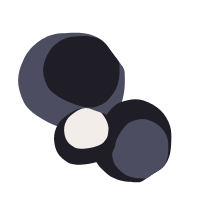 9 - 9.20
OPENING
with Laura Hamilton-O'Hara and Suzie Barnett
9.50 - 10
Biophilic Activity / Break
10 - 10.50
Choose one of the two concurrent sessions:
10.50 - 11
Biophilic Activity / Break
11 - 11.50
Choose one of the four concurrent sessions:
THE ART OF COMMUNICATING BIOPHILIA
Like Nature, this session creates synergy through inter-dependence and diversity. Local, international artist, Graham Chalcroft meets Kiwis Yoshimi & Jon Brett, facilitators of change, to share stories about creating biophilic connections with both Nature and human nature.
Meeting for the first time when asked to share this session presented an opportunity they've all come to treasure.  Their diversity of talents and perspectives will take participants quickly, deeply into the significance of biophilia in everything we design and create.  Together, in their own way, the three reflect on how Nature's principles have inspired individuals, teams, organisations and communities to work inter-dependently (like Nature) for a biophilic living future.
Graham's highly visual, inspirational and practical case studies, explore the interconnected and mutual reinforcement of public art and placemaking as part of integrated biophilic design for both built and natural environments. Yoshimi and Jon's biophilic framework reflects its application in the build of their LBC Certified Net Zero home, and how they focused on shifting human nature toward more biophilic mindsets and behaviours.
Participants will learn about the processes and see the outcomes of all three 'artists'. Their stories present us with creative solutions and an important challenge. The challenge is to find engaging and effective ways to ensure that biophilic mindsets and behaviours are mainstream in the next normal.  Time is of the essence – it's critical that we meet our build challenges with a strong commitment to the diversity and inter-dependence of both Nature and human nature.
BUILDING BETTER PRACTISE FOR BIODIVERSITY & BIOPHILIA
What role does biodiversity and nature positive design have in biophilia? What is the role of biophilia and sustainable design in supporting a global position on biodiversity, and related science based targets for nature?
Guy Williams will explore biodiversity in the built environment, with a summary of key threats, challenges and opportunities and overview of current and emerging best practise practical tools and methods for accounting for nature in biophilic design.
11.50 - 12
Biophilic Activity / Break
PART TWO
FRIDAY 28TH AUGUST
The design sprint - participants should be available for the entire session
9 - 9.30
PROJECT BRIEFING
9.30 - 12
TEAM DESIGN SPRINT
12 - 1
PRESENTATIONS + CLOSE