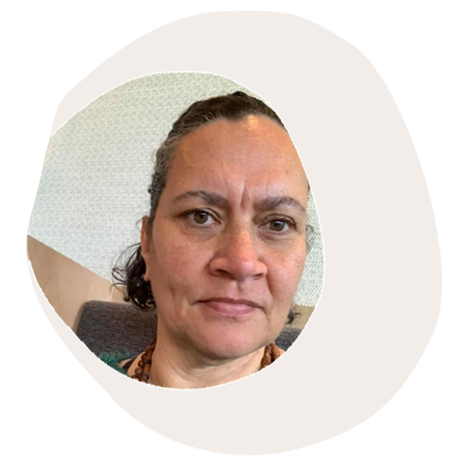 Alana Marsh will be leading a 30 minute session to align personal systems of knowing, being and doing which will include a movement sequence to the 14 elements of Wayapa. It will be a revitalising way to start the two days and all you need is space to comfortably outstretch your arms while standing without hitting anything. Alana was excited to be part of the first Oceania Biophilia Summit in Glenorchy, this time she looks forward to connecting with you virtually!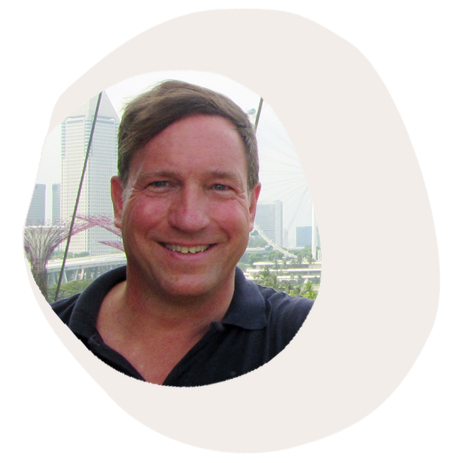 Bill Browning, BED Colorado University, MSRED MIT, Hon. AIA, LEED AP, is one of the green building and real estate industry's foremost thinkers and strategists, and an advocate for sustainable design solutions at all levels of business, government, and civil society. His expertise has been sought out by organisations as diverse as Fortune 500 companies, leading universities, non-profit organizations, the U.S. military, and foreign governments. Bill is a founding board member of the US Green Building Council, and a recipient of the 2015 ASID National Design for Humanity Award and the 1999 President's Council on Sustainable Development Renew America Prize.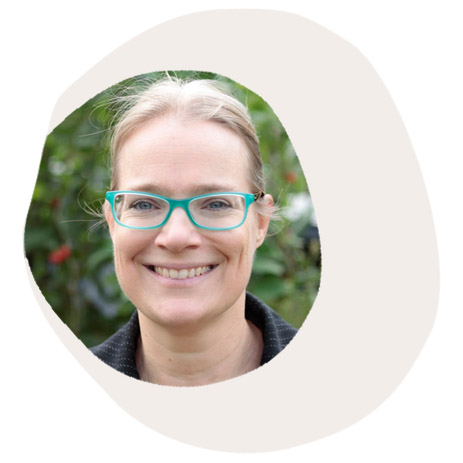 Dr Dominique Hes has degrees in Science, Engineering and a PhD in Architecture. Her passion is for finding ways to address the issues we are seeing all around us: loss of biodiversity, loss of habitat, changing climate and so forth. She works on the premise of hope, not 'air fairy wish the grass was greener' hope, but grounded hope - an irresistible vision of a thriving future and ways to move towards it.
So what is the irresistible future, and what can we start doing today to move towards it? The essence of the journey begins in the ideas of regenerative development, something she has explored since her PhD in 2005, developed further in the award winning book 'Designing for Hope: Pathways to Regenerative sustainability', co-written with Chrisna du Plessis.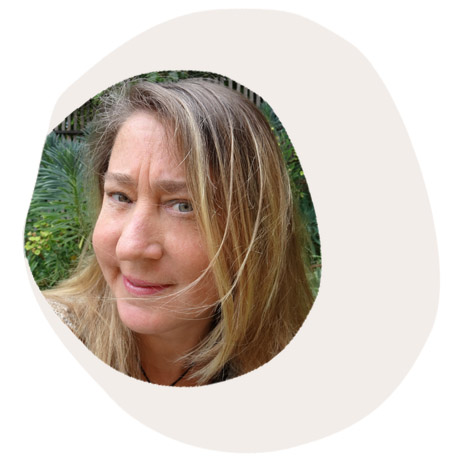 Jane Toner is an Architect, Regenerative Design Practitioner and Australia's first certified Biomimicry Professional. Jane believes that the natural world holds the answers to creating innovative design solutions that are ecologically regenerative, socially just and joyous, and that the key to transformative practice is in remembering that we are nature.
Jane is the founder of Biomimicry Australia, a collaborative network dedicated to promoting the understanding and uptake of Biomimicry. She was a member of the winning team for the LFIA's Living Building Challenge design competition for the Brickworks retail centre, contributing advice on Biophilia and Biomimicry. Jane delights in facilitating informative and playful workshops, especially when they involve going outside.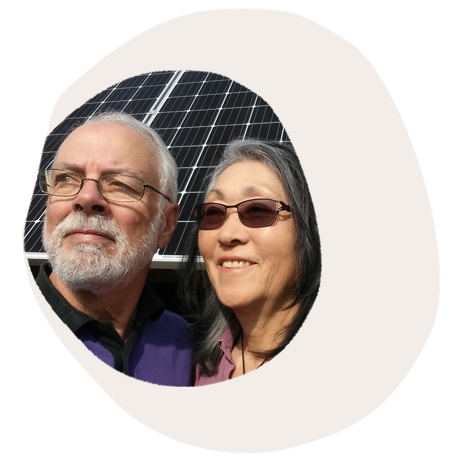 Yoshimi & Jon's biggest lesson from their LBC journey is that biophilia (not just biophilic design) should sit at the heart of any build project. Biophilia means the love of life...therefore the love of all Nature. As we are Nature, biophilic principles can guide us toward a sustainable, living future by improving human nature.
Two of Nature's sustainability principles are inter-dependence and diversity. Yoshimi and Jon, as long time facilitators of change, focused on these two principles throughout the design and build of their LBC Certified Biophilic Net Zero home. Alongside Graham, they look forward to sharing The Art of Communicating Biophilia (including the science of Buckminster Fuller). Biophilia is no longer a 'nice to have' or luxury, it's a build industry imperative to include how human nature - what we do, think, feel and advocate - connects us with Nature and with each other.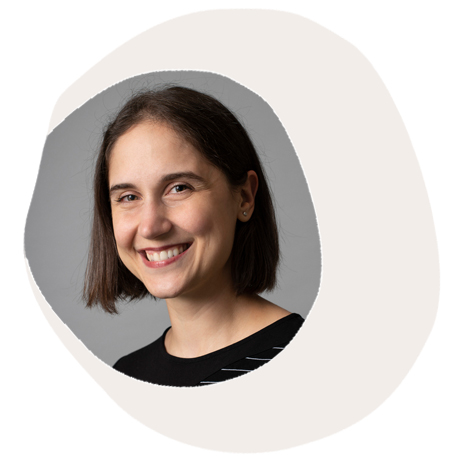 Rana Abboud is an AIA registered architect with over 15 years' professional and academic experience in architecture. She completed a research Masters in Architecture at the University of California at Berkeley, with an interest in New Media; and B. Arch. with First Class Honours from Victoria University of Wellington. In 2013, she authored a research paper on Augmented Reality in architecture as recipient of the International Women's Day Scholarship. Rana's freelance design work has been recognised through various industry awards, and her research pursuits have received NAWIC and Fulbright grants.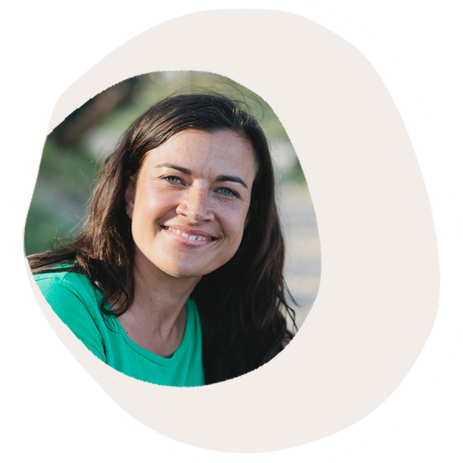 Alison Page is a descendant of the Walbanga and Wadi Wadi people of the Yuin nation and an award-winning creative at the forefront of the contemporary Australian Aboriginal cultural movement. She is a leading force in the Australian design scene championing the creative expression of Aboriginal identity in interiors, public art, jewellery, installations and film.
In 2015, Alison was inducted into the Design Institute of Australia's Hall of Fame. She appeared for eight years as a regular panelist on the ABC TV show, The New Inventors and her most recent work is as a producer with media company ZAKPAGE, making innovative cultural documentaries and drama. Alison is an Adjunct Associate Professor at the University of NSW, a Councillor for the Australian National Maritime Museum and the Chairperson of the National Centre of Indigenous Excellence.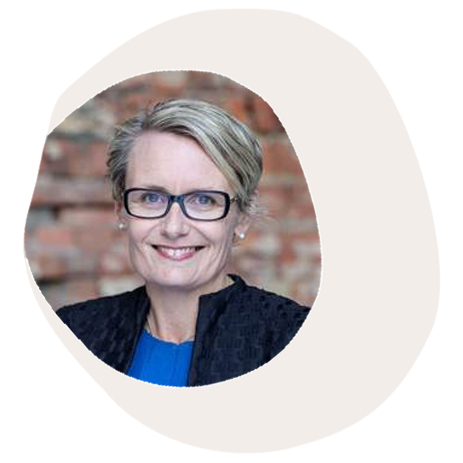 Caroline leads a team of strategists, policy-makers, place-managers, landscape architects, project managers, planners and storytellers to improve and shine a spotlight on public space in NSW, as Executive Director, Public Spaces, Place, Design and Public Spaces, NSW Department of Planning, Industry & Environment.
She was before this, the Director, Strategy & Engagement at Sydney Living Museums. Spanning 20 years, her career has been dedicated to cultural leadership that connects citizens and tourists to special places, the arts and heritage through a broad range of citywide public engagement programs, including festivals, exhibitions and books. She is a 2017 Churchill Fellow with her fellowship focused on heritage precincts and tourism. She completed her PhD on the history of apartment living in Sydney in 2009.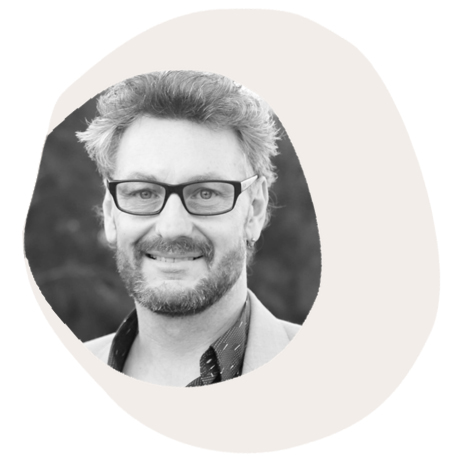 Graham Chalcroft, Vertebrae director, is an award winning artist, curator and cultural strategist specialising in public art, placemaking, and social engagement for built and natural environments. Vertebrae explores the intersect of art, science and ecology with applied biophilic principles that advocate for the design of spaces that promote human and nature connection, interaction and wellbeing. Community and stakeholder co-design processes; foster a sense of place, inclusivity and ownership through storytelling and sharing of local cultural, heritage and environmental understandings.
Graham currently contributes to the Living Future Institute, Biophilic Design Initiative Advisory Panel; and South Western Sydney Health, Arts and Health Planning Committee; and is an active member of Interpretation Australia. He exhibits in both galleries and outdoor shows such as Sculpture by the Sea, and is the recipient of several funded residencies and government grants.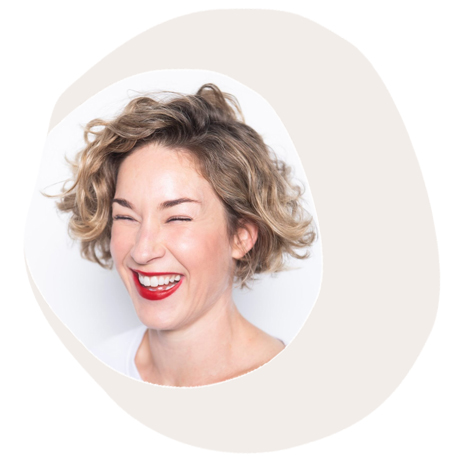 Jess Miller has been a City of Sydney Councillor since being elected as part of the Clover Moore Independent Team in 2016. She is passionate about creating community resilience and more liveable cities, reducing waste, improving food security, increasing urban greening and driving the night-time economy for Sydney.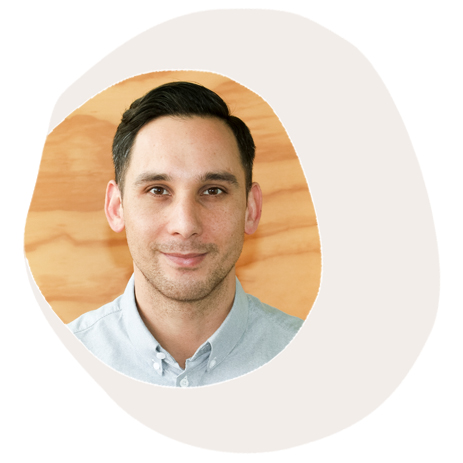 Kieran Leong is a design architect and associate at DesignInc Melbourne with over 15 years' experience on a broad range of project typologies. Passionate and curious about learning and innovation, he explores biophilic approaches to architecture. His portfolio spans health and wellbeing, residential and education facilities as well as leading biophilic design studios at University of Melbourne. He aims to create environments that encourage positive human experiences, interaction and connection. He encourages his clients, stakeholders and design teams in not merely meeting the brief but exceeding its expectations.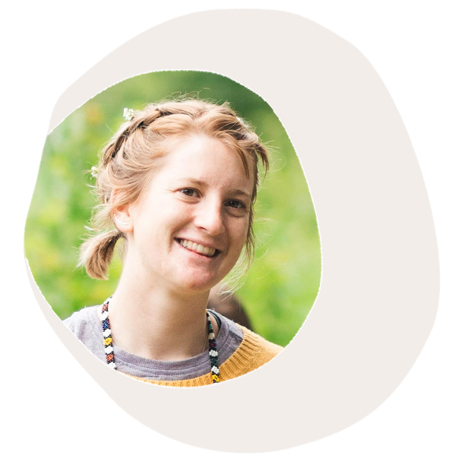 Rebecca Barbara MacKinnon is a recent graduate of the Bio-Inspired Innovation Master's programme at Utrecht University in the Netherlands. For the past six months, she has been working in Aotearoa, New Zealand under the supervision of Dr Maibritt Pedesen Zari, on projects involving biomimicry, biophilia and urban design. Rebecca has a background in marine biology and oceanography, but is more recently concerned with bio-inspired solutions to meet climate-related challenges. She has recently published a paper reviewing the promises and presuppositions of biomimicry. Her session discusses the importance of contact and engagement with nature during times of vulnerability and stress - relating specifically to the lockdown in Wellington, New Zealand and the theory of urgent biophilia.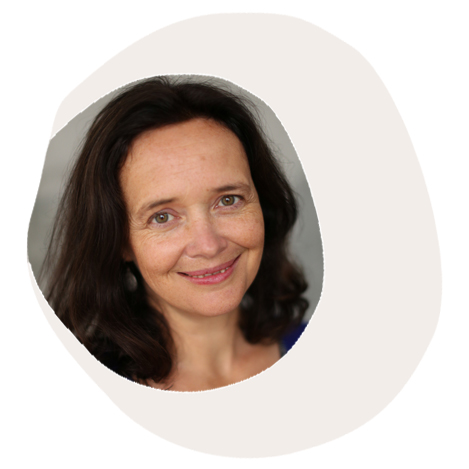 Amanda Sturgeon, FAIA is the Head of Regenerative Design at global consultancy firm Mott MacDonald and is based in Sydney. As the former CEO of the International Living Future Institute, she spent a decade creating regenerative frameworks such as the Living Building and Community Challenge programs, scaled the organization globally and created a global movement around Biophilic Design. Amanda is an award-winning architect, author of Creating Biophilic Buildings, a TED Speaker on Bringing Biophilic Design to Life and has an essay in the forthcoming anthology All We Can Save: Truth, Courage and Solutions to Climate Change (September 2020).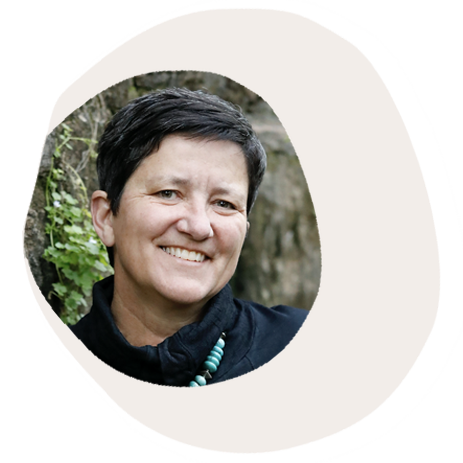 Caroline Pidcock is passionate about architecture, biophilia and regenerative design. Her authentic interest and experience in these approaches has been developed and enhanced through over 30 years involvement in a diverse range of professional, academic and community commitments.
In 2018 Caroline transitioned her studio to an agile sole person practice working online and from home - pre-COVID! This was done to enable her to collaborate with others and focus on how to strategically accelerate positive action on climate change. In addition to some great projects, this sees Caroline contribute as Spokesperson for Australian Architects Declare, Chair of 1 Million Women, member of government design panels and lecturer at a number of architecture schools.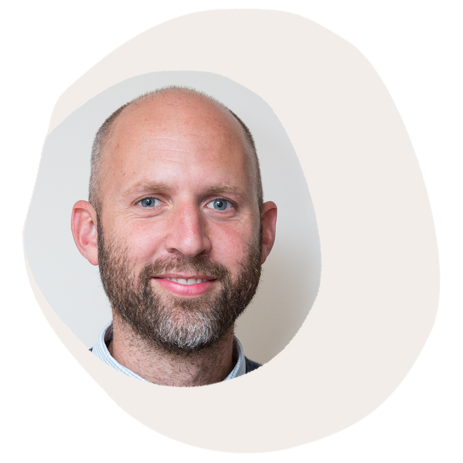 Guy Williams is an ecologist with more than fifteen years' experience in biodiversity related aspects of environmental impact assessment, strategy and due diligence. Guy works in both technical delivery, policy conception and strategy for biodiversity mitigation, habitat quality assessment and ecosystem conservation. His work with The Biodiversity Consultancy (TBC) has him involved in projects across the Asia Pacific region with a focus on cities, infrastructure and materials.
In addition to TBC projects, Guy is currently working on a field guide for the Primates of Indo-China and serves as a commission member for the IUCN – Commission for Ecosystem Management and Species Survival Commission. Guy maintains an ongoing research interest in modelling habitat use in primates, community lead forest conservation, and the use of film, storytelling and digital media to support effective conservation strategies.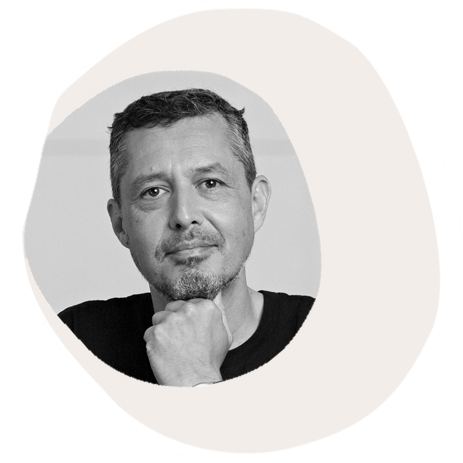 Joe Agius has been a Director of COX since 2006 and is part of the practice's national executive group guiding strategy and design direction. He has recently completed his tenure as the NSW Chapter President of the Australian Institute of Architects (AIA). Through this role he was a member of the AIA's National Council, chairs the AIA's Chapter Council and Awards Committee, as well as leads the Chapter's key advocacy activities.
Joe is Design Director for a number of the Sydney studio's recent projects. He has experience on a wide range of project types, including university/education, research, public and cultural buildings, commercial and hotel buildings, as well as master planning. He brings a strong focus on creating a positive civic interaction with the public domain to each of his projects.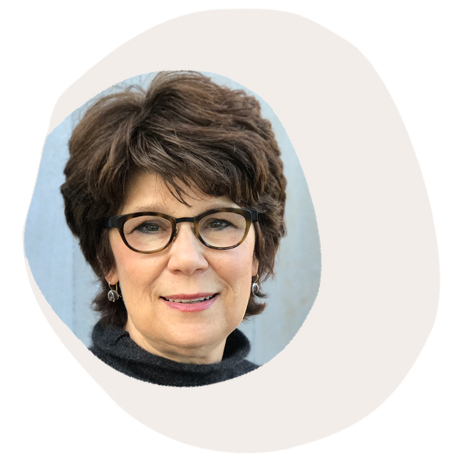 Since 2014, Mary Davidge USGBC LEED Fellow™ has set the global design vision for the workplace and campus development at Google, currently as Director of Global Design, Real Estate and Workplace Services. She leads a team that aligns Google senior business leaders with design & engineering partners to translate design vision and strategy into innovative environments. Prior to joining Google, Mary established her career in Silicon Valley's architecture and design firms, and worked primarily with rapidly growing technology companies.
Mary is a leader in creating places that foster the health of the occupants and the environment. She has been recognized as a Living Building Challenge Hero and recently received the IIDA Leadership Award of Excellence. Additionally, she was a founding member of the Health Product Declaration Collaborative Board and served on the Cradle to Cradle Products Innovation Institute Certification Standards Board from 2013-2016. She currently serves on the Advisory Board of the ILFI Biophilic Design Initiative and the board of The Biophilic Institute.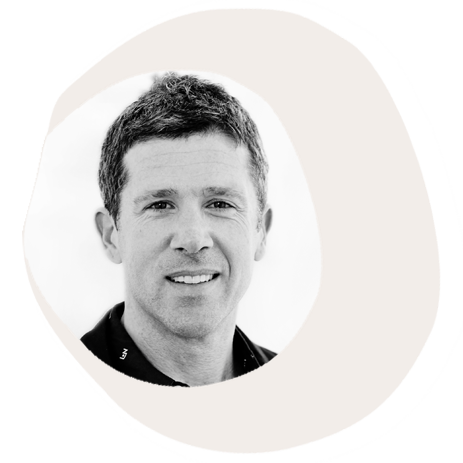 Sacha Coles, Director, Design and Strategy at ASPECT Studios, is a globally renowned design leader with a record of excellence in creating projects of transformational change. His projects aim to delight and embody a positivity which challenges a 'business as usual' approach.
Sacha is a collaborator who delivers innovative design within a social framework, reinforcing the role that cities can play in creating economic, social and creative opportunity. Through his work, Sacha promotes uplifting quality of life, encouraging social equity and elevating the human spirit through design.
Recognised as one of the top 30 Landscape Architects operating globally, Sacha advocates for design excellence, environmental resilience, and civic delight.