Program / Aunty Fran's Stories of the Harbour
> 7:45am – 8:45am, Friday 15th September
> Ferry from Man O' War Steps (Sydney Opera House) to Quarantine Station, North Head


Early Friday morning we gather at Sydney's Circular Quay to board the magnificent Mari Nawi, crewed by Tribal Warrior. Sit back and enjoy the scenery while listening to Aunty Fran's stories of the harbour – celebrating Australia's history of storytelling.


In this session: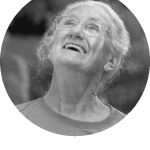 Aunty Fran Bodkin
Aunty Fran Bodkin is a descendant of the D'harawal people of the Bidiagal clan. An educator of D'harawal knowledge, Aunty Fran holds a Bachelor of Arts and Sciences with five majors, including Environmental Sciences. Combining her knowledge passed down through her Aboriginal mother, University education and an unquenchable journey of lifelong learning, Aunty Fran brings a holistic understanding of the environment, working tirelessly with groups from pre-school age through to adults, sharing ethno-scientific knowledge passed down by traditional clans and which is being increasingly referred to by modern research, in order to promote a deeper understanding of how to care for our natural environment.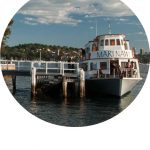 Tribal Warrior
A non-profit community organisation initiated and directed by Aboriginal people with Aboriginal Elders, The Tribal Warrior Aboriginal Corporation provides training for employment skills, and extends everyday practical assistance by distributing food and groceries to struggling families. Our boat for the Symposium, the Mari Nawi, is used to train Aboriginal people to attain their Master Class V commercial maritime certificate and other qualifications including Radar certificate, and Marine Engineer certificate. The Corporation exists to empower disadvantaged Aboriginal and non-indigenous people – encouraging them to become self-sufficient by providing specialised training programs leading to employment opportunities in the maritime industries..
Click here for the Symposium Program Summary or return to the Program page.



Participate