Beautiful buildings are great in an environmental sense, but they also have the power to give us immense joy! This is true not just of whole buildings, but also their urban design context, clever landscaping that feeds biophilia, sculpture and art installations that encourage us to explore.
Our Technical Officer, Nicola Smith also happens to have many years' experience in architecture and urban design with an eye for built and natural beauty and a healthy sense of wonder. We ask her how she moves through the built environment to allow beauty in.
Do you actively look for beauty in the built environment?
I definitely actively look for beautiful things when I'm out and about. I live in Melbourne, and to me, in terms of 'permanent' surprises, trees are the unsung heroes in our city. Their rich variety and uniqueness are what I love, each detail almost miraculous – the bark, the scars, burls, fractal branches and twigs. They are wonderful features of place and incredible feats of engineering – how they gracefully hold themselves upright… the cantilevers of their branches… somehow finding the water and sunlight they need… absorbing carbon dioxide and releasing oxygen… They're not symmetrical but that's what makes them so beautiful, and just like us they aren't meant to be!
What are some beautiful built surprises in your neighbourhood?
I love outdoor sculpture which one may stumble across in unexpected places, and which enhance the beauty or meaning of the place. Examples might be the Debra Hepburn sculpture and gorgeous wooden wombat along the Yarra River in Birrarung Marr. The Federation Bells along the nearby pedestrian ramp are particularly delightful as they are not only visually appealing but also play pieces composed by the public. The bells are a magnet for me – a peaceful oasis in the city, and when I led a Jane's Walk a few years ago, I was pleased to see how delighted people were to discover these surprises in our city. Birrurung Marr also has many features that celebrate the culture and significance of the place – a real urban oasis!
You mentioned Jane's Walk – what is that?
Jane's Walk is an annual festival of free, community-led walking conversations inspired by Jane Jacobs, which typically take place on the first weekend of May every year, in cities around the world. Jane's Walks encourage people to share stories about their neighbourhoods, discover unseen aspects of their communities, and use walking as a way to connect with their neighbours. Anyone can register and share a pocket of their environment they are passionate about with others, all share stories, and maybe discover some beautiful surprises.
Jane Jacobs' influence and inspiration to this day is incredible – she stood for things that I believe in intuitively:
· a city for people – walking, cycling, interacting
· the beauty and spirit of place, human scale and fine grain layering in urban environments
· building on what's there, authenticity and looking with greater appreciation and consideration at what's there
What role do you think beauty plays in an urban environment?
Urban surprises, even temporary ones, really enrich and activate the city – they bring people together, allow us to discover new corners of our community, encourage creativity and create delight. The urban light projection festivals, recent 'urban blooms' program and the immensely popular UooUoos, a charity initiative for Melbourne's Royal Children's Hospital, are examples of this. Seeing the uniqueness of these cute animal sculptures, decorated in such creative ways, has been so much fun. I encourage everyone to go for walks or bike rides to discover beautiful surprises in your community – you'll be amazed at how it enriches your life, and the lives of others you share them with!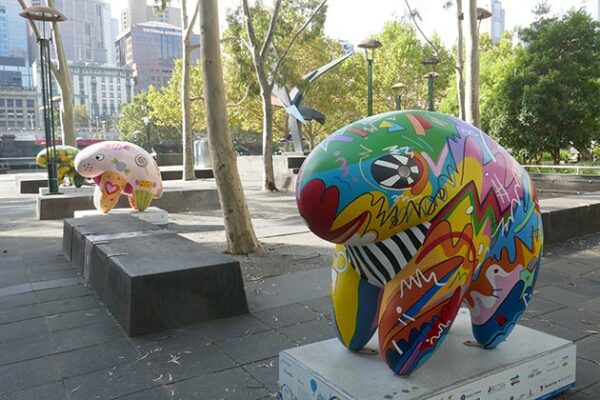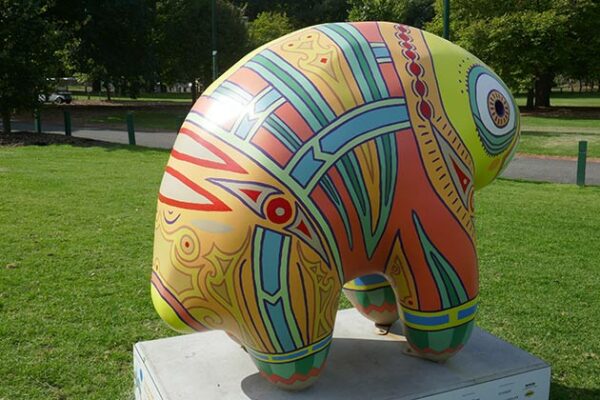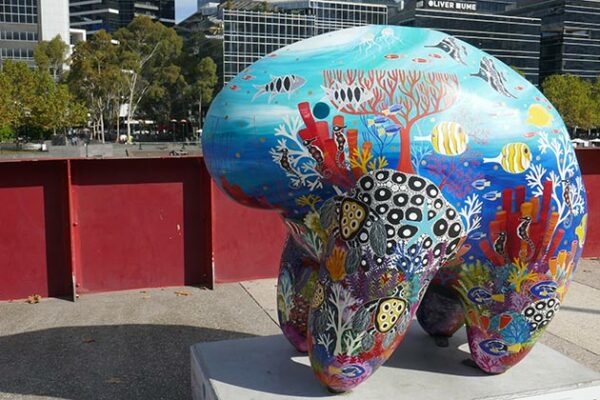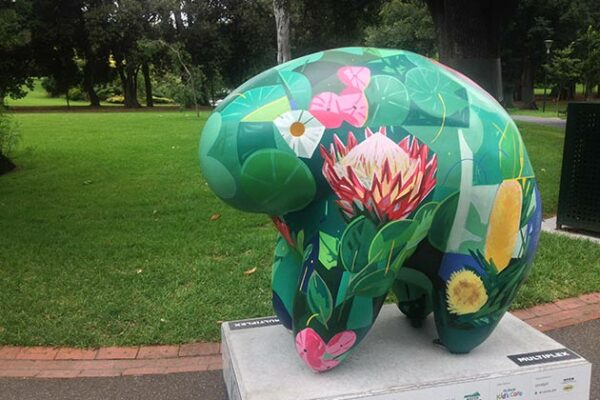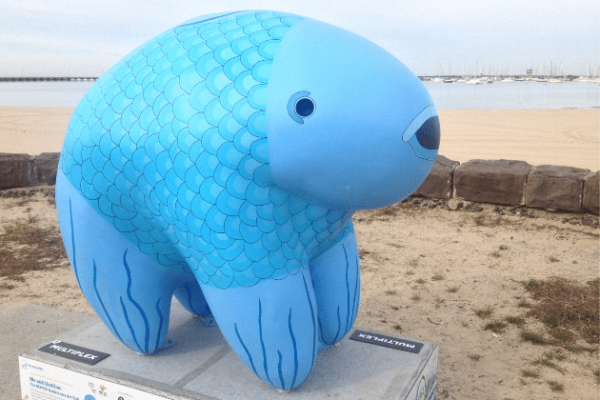 Photography by Nicola Smith